Events Search – Members Pick
12 total results
Mondays, Tuesdays, Thursdays, Fridays, 9 a.m.-4 p.m., Wednesdays, 9 a.m.-8 p.m., Saturdays, 10 a.m.-6 p.m. and Sundays, 12-5 p.m.
Museums
Exhibit explores science and physics through hands-on interaction and experimentation. The exhibit allows visitors to launch objects into the air, lie on a bed of nails, crush a garbage can, use a laser to listen to secret messages and more. Admission to the museum is $12 for adults; $10 for seniors and $9 for children; Free admission to children under 2 years old
Discovery Place
(
map
)
301 N. Tryon St.
Uptown

704-372-6261
Wednesdays-Sundays
Visual Arts
A permanent gallery devoted to the work of Romare Bearden (1911-1988), who was born in Charlotte. Bearden is best known for his groundbreaking use of collage and vibrant portrayals of American life, depicting subjects that range from contemporary urban scenes to nostalgic recollections of the rural South.
Mint Museum Uptown
(
map
)
500 S. Tryon St.
Uptown

704-337-2000
Fridays, 5 p.m.-12 a.m. and Saturdays, Sundays, 10-12 a.m.

704-837-0515
info@exitstrategyus.com
Sports & Recreation
"Escape the room" games have been popular in Asia and Europe for many years. But now, you can enjoy the same experience, right here in the Carolinas. In our Cabin in the Woods room, you and your group (up to 8 people) will have 60 minutes to find your way out of our creepy cabin. All done in a fun and safe environment! $25 per person
http://exitstrategyus.com
Exit Strategy
(
map
)
4215 Stuart Andrew Blvd., Suite B
Midtown

704-837-0515
info@exitstrategyus.com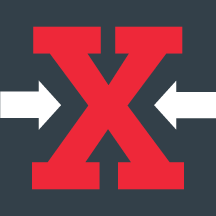 Wednesdays-Sundays
Visual Arts
A collection of art forms showcasing the vast cultural, physical, historical and religious diversity that can be found across the African continent.
Mint Museum Randolph
(
map
)
2730 Randolph Road
South Charlotte

704-337-2000
Sundays, 1-2 p.m.

844-467-5683
bsmith@legionbrewing.com
Health & Fitness
Finish up the week with us every Sunday for Namastay at Legion Yoga! $7 includes a hour long class and a pint. $7
Legion Brewing Company
(
map
)
1906 Commonwealth Avenue
Plaza Midwood

(844)467-5683
bsmith@legionbrewing.com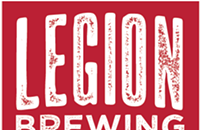 Sundays, 6-7 p.m.

704-625-1328
katherine@corkbuzz.com
Wine/Cocktails
Wine Topic Tuesdays at Corkbuzz Charlotte are your weekly way to taste new wines in a casual setting. Join us every Tuesday at 6pm to try three complimentary wines with a specific theme. We will taste, talk, and enjoy! Complimentary
Tuesdays, 9:30 p.m.-1:30 a.m. Continues through Nov. 29
grannaesboyzevents@gmail.com
Spoken Word
UPTOWN CHARLOTTE'S LONGEST RUNNING OPEN MIC POETRY SPOT. FEATURED POETS AND LIVE MUSICIANS ALWAYS WELCOMED. HOST BY JSTJAH_SAYWORD POWERED BY @GRANNAESBOYZ FREE ADMISSION DONATIONS ARE WELCOMED FREE ADMISSION
https://www.facebook.com/events/193400884330041/

The Tavern
(
map
)
300 East Morehead Street
Dilworth

704-301-1564
scott@planetimprov.com
Tuesdays-Saturdays, 1-5 p.m.
Museums
Museum offers a glimpse into the significant role that trolleys played in the social and economic development of Charlotte.
Charlotte Trolley Powerhouse Museum
(
map
)
1507 Camden Road
South End

704-375-0850
Wednesdays, 9 p.m.

980-224-8020
Comedy
Charlotte's longest running stand up comedy open mic night. Comics can sign up for 5 min sets. No language or content restrictions. Open mic comedy the way it should be. $2 beers $4 shots FREE
Second Saturday of every month, 12 p.m.
Spoken Word, Lectures, Classes & Seminars
Respect Da Mic Poetry's slam team presents a writing workshop at 12 p.m. Charlotte youth showcase their spoken word at 1 p.m. and are followed by the main poetry slam at 2 p.m. For detailed info, visit www.respectdamic.org. Free workshop; $5 for slam
Harvey B. Gantt Center for African-American Arts + Culture
(
map
)
551 South Tryon St.
Uptown

704-547-3700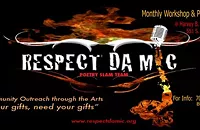 Second Saturday of every month, 2 p.m.

704-517-6333
blaqbaree@respectdamic.org
Spoken Word, Lectures, Classes & Seminars, Benefits & Fundraisers
Do you want to feel and hear the heat of inked poetry on a mic? Come witness, judge, or participate as poets throw their pens up during three rounds of competition; where randomly selected judges decide which poets get the cash prize. Adult Content. Competing poets should pre-register online. Bring a friend or two or more! This is a fundraiser to help support Respect Da Mic's ongoing community programs. Bring a friend or two or more! FREE writing workshop at NOON prior to slam for ALL ages and writing levels! $7-10
Harvey B. Gantt Center
(
map
)
551 South Tryon Street, Charlotte, NC
Uptown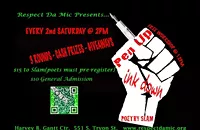 Ongoing
Museums
Site tours include an optional 15 minute introductory video, a guided tour of the plantation home and a self-guided tour of the grounds.
Historic Latta Plantation
(
map
)
5225 Sample Road
Huntersville

704-875-2312
Showing 1-12 of 12 total results in this search.