Health & Fitness Tomorrow
2 total results
Through Aug. 4, 9 a.m.-5 p.m.

704-844-0449
classes@carolinecalouche.org
Theater/Dance/Performance Art, Health & Fitness
Summer Intensive July 10-28 Ages 12+ Take your dancing and circus skills to the next level in CC&Co.'s Summer Intensive. Classes in contemporary dance, ballet, jazz, hip-hop, partner acrobatics, handbalancing, Cyr Wheel, aerial sling, silks, trapeze, rope, Spanish web, improvisation and choreography. Open to all levels of dance and circus arts. 1-3 week options Students participating in the last 2 weeks will perform in the SI Showcase on July 28. 1 week = $400 2 weeks = $700 3 weeks = $900
http://carolinecalouche.org/classes/summer-intensive/

Caroline Calouche & Co. Studios
(
map
)
9129 Monroe Rd., Suite 150
Matthews

704-804-2731
classes@carolinecalouche.org
Tuesdays, 12-1 p.m.

704-565-5455
Health & Fitness
MeckMin in partnership with Insight Meditation Community of Charlotte offers a free, weekly noon meditation (15 minutes of meditation introduction, 30 mins of meditation followed by 15 mins of Q&A). Add some peace of mind to your hectic week. Appropriate for beginners through seasoned meditators. The Dharma Leaders from Insight Meditation share a profound awareness of the significance of meditation and the power of mindfulness All faith backgrounds welcome – presented in an educational environment. Free
http://www.meckmin.org/weekly-noon-meditation/
Park Road Baptist Church
(
map
)
3900 Park Road
South Charlotte

704-523-5717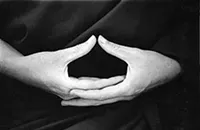 Showing 1-2 of 2 total results in this search.