Readings & Signings Today
3 total results
Sun., Oct. 23, 2-3:30 p.m.

704-599-9810
carol@bondedutainment.com
Readings & Signings, Gay & Lesbian, General
"Anne E and Frye open up the heart moving one to another place of warmth and joy. After the concert, one of my people came up to me and hugged me saying, 'Thank You for bringing Anne E and Frye here. I haven't been moved like that in long time.' They know how to tell a story so that you really hear it.!" Rev. Tamara Franks, High Country UCC $10 Suggested Donation
http://www.anneedechant.com/tour
Holy Covenant United Church of Christ
(
map
)
3501 West WT Harris Blvd.
University

704-599-9810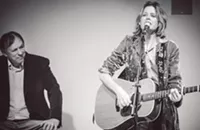 Ongoing, 12:45 a.m.-12:45 p.m.

980-219-5150
Readings & Signings, Lectures, Classes & Seminars, Family
"Your mind is unlimited in its potential to create whatever YOU desire! Order your copy today by calling 980.219.5150 or online at www.christembassycharlotte.org $9.99
http://www.christembassycharlotte.org
Christ Embassy Charlotte
(
map
)
PO BOX 620667
General Charlotte Area

980.219.5150
adminasst@christembassyinternational.net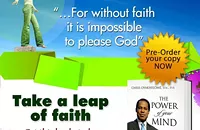 Showing 1-3 of 3 total results in this search.