Events Search – CL Recommends
6 total results
Wed., Aug. 24
Visual Arts
When cosmetology collides with other artistic mediums, the results are endless. Cara Truitt is a make-up artist that's worked for Charlotte Seen Fashion Week and Passport for Fashion. For this exhibit, she's joined forces with photographer Colleen McFiggins and installation artist, Chris Kollman. Together, they've transformed female subjects into mysterious, winged beauties. Gallery reception, 5 p.m. to 7 p.m., Pease Gallery.
CPCC Art Galleries
(
map
)
1201 Elizabeth Ave.
Elizabeth

704-330-6211
Through Sept. 4
Visual Arts
This yearly skateboard deck art show has picked up wins in CL's Best of Charlotte for good reason. Artists purchase new or salvaged skateboards and give them new life through art. Locals like Alexandra Loesser and Phoebe Alicia gave us a peek (one of Loesser's works features David Bowie and Alicia's features kittens) and CL graphic designer and artist Dana Vindigni shared another kickass board design (pictured) that goes down the rabbit hole.
Gallery Twenty-Two
(
map
)
1500 Central Ave.
General Charlotte Area

704-334-0122
Through Sept. 10
Visual Arts
This exhibit presents two local artists that you should be watching. The first is Nicholas Napolentano, a hyperrealist figurative with a message. The flyer features two semi-nude women in bed in a fetal-like position. The second artist is Matthew Steele, who creates wooden sculptures that resemble complex manmade infrastructures. Reception on July 15, 6 p.m.-8 p.m. Free admission
Jerald Melberg Gallery
(
map
)
625 S. Sharon Amity Road
South Charlotte

704-365-3000
Mondays, 7 p.m.
Festivals/Events
It's Find Your Muse open mic night at The Evening Muse this and every Monday. Musicians, grab up your music gear and head over to perform one of your own creations in front of a crowd. No one can guarantee they'll be liked, but constructive criticism is always helpful! Get there early to snag a performance spot. And, if you don't play, come out to watch. You never know who might show up. $3
Evening Muse
(
map
)
3227 N. Davidson St.
NoDa

704-376-3737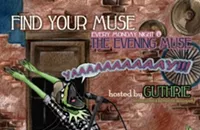 First Tuesday of every month, 7 p.m.
Nightlife
Brew enthusiasts can expand their knowledge — rather than just their bellies! During Growler's buzz-worthy talks, hosted by brewers and distributors, you'll learn the art of craft brewing. Free admission
Growlers Pourhouse
(
map
)
3120 N. Davidson St.
NoDa

704-910-6566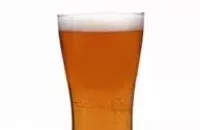 First Tuesday of every month, 8 p.m.
Readings & Signings
The first Tuesday of each month is your chance to talk dirty. This open mic gives folks the chance to share stories about sex, desire and romance. If you've got the nerve to jump on stage, you'll get seven minutes to tell your tale, whether it has a happy ending or not, to a room full of strangers looking for a new guilty pleasure. Free admission
Showing 1-6 of 6 total results in this search.