Events This Week – CL Recommends
3 total results
Fri., Jan. 20, 8 p.m.
Comedy
RESCHEDULED: Following up on last year's "Comedy Camisado Tour" in Charlotte, Hannibal Burress is back with the "Hannibal Montanabel Experience." The comic started to get shine as Ilana's sort-of boyfriend on Broad City, but he's built his own name up and become one of the nation's most popular stand-up acts since. He's come a long way from sleeping on the train in Chicago between stand-up gigs during his come-up. $25 and up
Knight Theater
(
map
)
430 S. Tryon St.
Uptown

704-372-1000
Through Jan. 22
Museums
Robert Smalls' life traced a trajectory from escaped slave to Civil War hero to South Carolina legislator and US Congressman. He piloted two warships and helped create South Carolina's first public schools. Artifacts in this exhibit — offering a view of war and reconstruction — include letters, photos and a replica of the "big house" where Smalls was enslaved. $5-$8
Levine Museum of the New South
(
map
)
200 E. 7th St.
Uptown

704-333-1887
Mondays, 7 p.m.
Festivals/Events
It's Find Your Muse open mic night at The Evening Muse this and every Monday. Musicians, grab up your music gear and head over to perform one of your own creations in front of a crowd. No one can guarantee they'll be liked, but constructive criticism is always helpful! Get there early to snag a performance spot. And, if you don't play, come out to watch. You never know who might show up. $3
Evening Muse
(
map
)
3227 N. Davidson St.
NoDa

704-376-3737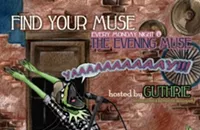 Showing 1-3 of 3 total results in this search.