Events Search – CL Recommends
9 total results
First Tuesday of every month, 8 p.m.
Readings & Signings
The first Tuesday of each month is your chance to talk dirty. This open mic gives folks the chance to share stories about sex, desire and romance. If you've got the nerve to jump on stage, you'll get seven minutes to tell your tale, whether it has a happy ending or not, to a room full of strangers looking for a new guilty pleasure. Free admission
First Tuesday of every month, 7 p.m.
Nightlife
Brew enthusiasts can expand their knowledge — rather than just their bellies! During Growler's buzz-worthy talks, hosted by brewers and distributors, you'll learn the art of craft brewing. Free admission
Growlers Pourhouse
(
map
)
3120 N. Davidson St.
NoDa

704-910-6566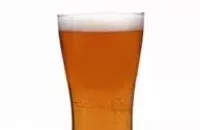 Mondays, 7 p.m.
Festivals/Events
It's Find Your Muse open mic night at The Evening Muse this and every Monday. Musicians, grab up your music gear and head over to perform one of your own creations in front of a crowd. No one can guarantee they'll be liked, but constructive criticism is always helpful! Get there early to snag a performance spot. And, if you don't play, come out to watch. You never know who might show up. $3
Evening Muse
(
map
)
3227 N. Davidson St.
NoDa

704-376-3737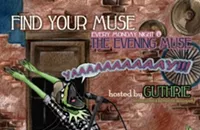 Sun., July 24, 3 p.m.
Theater/Dance/Performance Art
If you've never had the chance to say 'howdy' with this Tupperware-selling drag queen, then this is as good a chance as any. Known as Dixie Longate, this chatty diva is always bubbling with gossip. It only seems fitting that the act has changed and currently revolves around the Old West and a mechanical bull. Come along for the wild ride. $24.50
Booth Playhouse
(
map
)
130 N. Tryon St.
Uptown

704-372-1000
Through July 24, 12-8 p.m.
Festivals/Events
Elle Erickson's mobile thrift shop is coming home. Erickson founded the Urban Gypsy Traveling Trunk Show in Charlotte five years ago, and will return from her usual Asheville hangouts to bring the pop-up shop to Plaza Midwood. The "shopping party," as Erickson calls it, features gently worn clothing and hundreds of one-of-a-kind pieces from artists that range from massage therapists to henna artists. For more information, visit www.urbangypsytrunkshow.com/#home.
Wed., July 27
Country/Folk
With coiling guitars, winding fiddle and soaring three part harmonies, The Stray Birds build on their string band foundation to craft nuanced, populist tunes that tug at the heart. Song of the Year winners at Folk Alliance International for the title track of their 2014 release "Best Medicine," they added drums, organ and electric guitars to their palette for their latest album Magic Fire, but never lose sight of their roots. $8-$10
The Evening Muse
(
map
)
3227 N Davidson St.
General Charlotte Area

704-376-3737
Mon., July 25, 6:30-8 p.m.
Festivals/Events
Not only does Donna Scott do theater right, she does partnerships right as well. The longtime theater guru established a relationship with the Charlotte Art League. That relationship will be one of many discussed at this fresh, new series. CL sponsors this event and yours truly will facilitate. Free admission
Charlotte Art League
(
map
)
1517 Camden Road
South End

704-376-2787
Through Sept. 10
Visual Arts
This exhibit presents two local artists that you should be watching. The first is Nicholas Napolentano, a hyperrealist figurative with a message. The flyer features two semi-nude women in bed in a fetal-like position. The second artist is Matthew Steele, who creates wooden sculptures that resemble complex manmade infrastructures. Reception on July 15, 6 p.m.-8 p.m. Free admission
Jerald Melberg Gallery
(
map
)
625 S. Sharon Amity Road
South Charlotte

704-365-3000
Sun., July 24, 3-10 p.m.
Pop/Rock
In April, Tarrah Segal, a Charlottean, was diagnosed with Stage IV cervical cancer, a disease that will strike 12,990 women in the U.S. this year. Charlotte-based and regional artists set to perform to raise money for Segal's treatment include Chattanooga-based singer/songwriter Nathan Bell, rapper Quent, the Q.C.'s own Saints & Sinners, Charlotte singer/songwriters LeAnna Eden and Grey Revell and more. $10 donation
Evening Muse
(
map
)
3227 N. Davidson St.
NoDa

704-376-3737
Showing 1-9 of 9 total results in this search.