Events Search – CL Recommends
7 total results
First Tuesday of every month, 8 p.m.
Readings & Signings
The first Tuesday of each month is your chance to talk dirty. This open mic gives folks the chance to share stories about sex, desire and romance. If you've got the nerve to jump on stage, you'll get seven minutes to tell your tale, whether it has a happy ending or not, to a room full of strangers looking for a new guilty pleasure. Free admission
First Tuesday of every month, 7 p.m.
Nightlife
Brew enthusiasts can expand their knowledge — rather than just their bellies! During Growler's buzz-worthy talks, hosted by brewers and distributors, you'll learn the art of craft brewing. Free admission
Growlers Pourhouse
(
map
)
3120 N. Davidson St.
NoDa

704-910-6566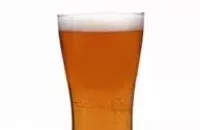 Mondays, 7 p.m.
Festivals/Events
It's Find Your Muse open mic night at The Evening Muse this and every Monday. Musicians, grab up your music gear and head over to perform one of your own creations in front of a crowd. No one can guarantee they'll be liked, but constructive criticism is always helpful! Get there early to snag a performance spot. And, if you don't play, come out to watch. You never know who might show up. $3
Evening Muse
(
map
)
3227 N. Davidson St.
NoDa

704-376-3737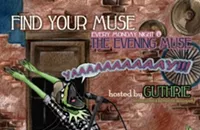 Tue., Sept. 27, 8 p.m.
Pop/Rock
This Icelandic folk-rock quartet is also inspired by the blues, as evidenced by their hit single, "Way Down We Go." The band's show at the Whitewater Center a few months back was canceled, so this will be their Charlotte premiere. Be sure to get their early for the stunning songcrafting of Bishop Briggs. Her album hasn't been released yet, but the strength of her first singles has gotten her opening slots on the summer's hottest tours.
Wed., Sept. 28, 8:30 p.m.
Pop/Rock
The Struts are the latest in a long line of England-based glam-rock bands. The music's based off of big guitar riffs and the enthusiastic performance of frontman/singer Luke Spiller. The band's hit single, "Kiss This," has a familiarity to it that makes it perfect for a sweaty rock club singalong. I'd expect to see them in a bigger room the next time around. $18
Fri., Jan. 20, 8 p.m.
Comedy
RESCHEDULED: Following up on last year's "Comedy Camisado Tour" in Charlotte, Hannibal Burress is back with the "Hannibal Montanabel Experience." The comic started to get shine as Ilana's sort-of boyfriend on Broad City, but he's built his own name up and become one of the nation's most popular stand-up acts since. He's come a long way from sleeping on the train in Chicago between stand-up gigs during his come-up. $25 and up
Knight Theater
(
map
)
430 S. Tryon St.
Uptown

704-372-1000
Through Nov. 30, 6 p.m.
Visual Arts
This exhibit is about the power of perspective. It features work by experimental filmmaker Phil Solomon's and an optical installation from Ethan Jackson. It's also the debut of Sharon Dowell's "A City on its Side," a controversial mural (with a familiar face: CL contributor Lara Americo) created as a response to HB2. Jackson and Dowell will speak at the reception. Free
UNC Charlotte Center City
(
map
)
320 East 9th St.
Uptown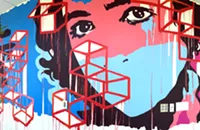 Showing 1-7 of 7 total results in this search.