Events Today – CL Recommends
3 total results
Mon., Oct. 24, 7:30 p.m.
Pop/Rock
Headed out on the road as a trio, Loreena McKennitt is celebrating the 25th anniversary of her 1991 release, The Visit. Her music is inspired by world travels ­— from Celtic history to classical poets and playwrights, from Greek history to the people of Morocco and Istanbul. She also sees a therapeutic benefit of her music and several foster children will be in attendance at her shows, as part of her work with Music that RECLAIMs. $20-$89.50
Knight Theater
(
map
)
430 S. Tryon St.
Uptown

704-372-1000
Through Nov. 30, 6 p.m.
Visual Arts
This exhibit is about the power of perspective. It features work by experimental filmmaker Phil Solomon's and an optical installation from Ethan Jackson. It's also the debut of Sharon Dowell's "A City on its Side," a controversial mural (with a familiar face: CL contributor Lara Americo) created as a response to HB2. Jackson and Dowell will speak at the reception. Free
UNC Charlotte Center City
(
map
)
320 East 9th St.
Uptown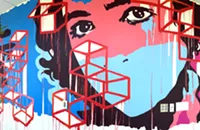 Mondays, 7 p.m.
Festivals/Events
It's Find Your Muse open mic night at The Evening Muse this and every Monday. Musicians, grab up your music gear and head over to perform one of your own creations in front of a crowd. No one can guarantee they'll be liked, but constructive criticism is always helpful! Get there early to snag a performance spot. And, if you don't play, come out to watch. You never know who might show up. $3
Evening Muse
(
map
)
3227 N. Davidson St.
NoDa

704-376-3737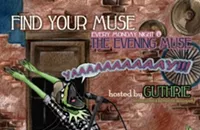 Showing 1-3 of 3 total results in this search.