Events Search – CL Recommends
7 total results
Fri., July 1, 8 p.m. and Sat., July 2, 8 p.m.
Theater/Dance/Performance Art
As a fair warning, Shakespeare Carolina has disclosed: "This show contains stage violence." Written by Charles Homes, the show is comprised of veterans of the local theater troupe and newbies alike. It recreates some pretty stellar fight scenes from Shakespearian plays like Romeo & Juliet, MacBeth and Hamlet. $5-$10.
Duke Energy Theater
(
map
)
345 N. College St.
Uptown

704-372-1000
Evening Muse
(
map
)
3227 N. Davidson St.
NoDa

704-376-3737
Mondays, 7 p.m.
Festivals/Events
It's Find Your Muse open mic night at The Evening Muse this and every Monday. Musicians, grab up your music gear and head over to perform one of your own creations in front of a crowd. No one can guarantee they'll be liked, but constructive criticism is always helpful! Get there early to snag a performance spot. And, if you don't play, come out to watch. You never know who might show up. $3
Evening Muse
(
map
)
3227 N. Davidson St.
NoDa

704-376-3737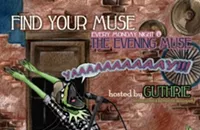 First Tuesday of every month, 7 p.m.
Nightlife
Brew enthusiasts can expand their knowledge — rather than just their bellies! During Growler's buzz-worthy talks, hosted by brewers and distributors, you'll learn the art of craft brewing. Free admission
Growlers Pourhouse
(
map
)
3120 N. Davidson St.
NoDa

704-910-6566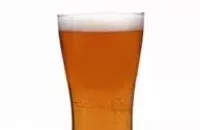 Through July 21
Visual Arts
Chinese artist Sam Wang is known for using circular wide-angle lens' to add roundness to his images which capture nature, landscape and still life settings. He designs his own cameras, so each shot has a unique touch. Last year he released a book titled Photography and Expression via Zhejiang Photographic Publishing Co. out of China. Reception on May 26, 6:30 p.m.-8 p.m. Free admission
The Light Factory
(
map
)
1817 Central Ave.
Plaza Midwood

704-333-9755
Sun., July 3, 8 p.m.
Pop/Rock
Several years ago, brothers Chris and Oliver Wood added multi-instrumentalist Jana Rix to The Wood Brothers, and it turned out to be a good decision. The trio has gone on to release solid Americana ever since. Following 2012's The Muse, members of the group all moved to Nashville, where they recorded their latest album, Paradise. They've drained the rapids from the Whitewater Center but good vibes remain.
U.S. National Whitewater Center
(
map
)
5000 Whitewater Center Parkway
General Charlotte Area

704-391-3900
First Tuesday of every month, 8 p.m.
Readings & Signings
The first Tuesday of each month is your chance to talk dirty. This open mic gives folks the chance to share stories about sex, desire and romance. If you've got the nerve to jump on stage, you'll get seven minutes to tell your tale, whether it has a happy ending or not, to a room full of strangers looking for a new guilty pleasure. Free admission
Showing 1-7 of 7 total results in this search.