Events Search – CL Recommends
5 total results
First Tuesday of every month, 7 p.m.
Nightlife
Brew enthusiasts can expand their knowledge — rather than just their bellies! During Growler's buzz-worthy talks, hosted by brewers and distributors, you'll learn the art of craft brewing. Free admission
Growlers Pourhouse
(
map
)
3120 N. Davidson St.
NoDa

704-910-6566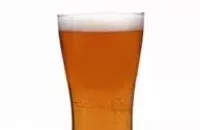 Mondays, 7 p.m.
Festivals/Events
It's Find Your Muse open mic night at The Evening Muse this and every Monday. Musicians, grab up your music gear and head over to perform one of your own creations in front of a crowd. No one can guarantee they'll be liked, but constructive criticism is always helpful! Get there early to snag a performance spot. And, if you don't play, come out to watch. You never know who might show up. $3
Evening Muse
(
map
)
3227 N. Davidson St.
NoDa

704-376-3737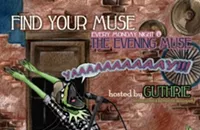 Second Tuesday of every month, 8 p.m.
Readings & Signings
The first Tuesday of each month is your chance to talk dirty. This open mic gives folks the chance to share stories about sex, desire and romance. If you've got the nerve to jump on stage, you'll get seven minutes to tell your tale, whether it has a happy ending or not, to a room full of strangers looking for a new guilty pleasure. Free admission
Hattie's Tap & Tavern
(
map
)
2918 The Plaza
Plaza Midwood

9809386228
Fri., Jan. 20, 8 p.m.
Comedy
The last time funnyman Hannibal Buress tried to make it to Charlotte, on Sept. 25, the city was preoccupied with protesting the shooting of Keith Lamont Scott. The night before, Buress brought his "Hannibal Montanabal Experience" to Raleigh, where he commented on hip-hop and jabbed at then-candidates Clinton and Trump. We'll see what, if anything, the comic and actor says about racial division in Charlotte and the rest of the U.S.A., circa 2017. $25 and up
Knight Theater
(
map
)
430 S. Tryon St.
Uptown

704-372-1000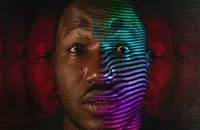 Through Jan. 22
Museums
Robert Smalls' life traced a trajectory from escaped slave to Civil War hero to South Carolina legislator and US Congressman. He piloted two warships and helped create South Carolina's first public schools. Artifacts in this exhibit — offering a view of war and reconstruction — include letters, photos and a replica of the "big house" where Smalls was enslaved. $5-$8
Levine Museum of the New South
(
map
)
200 E. 7th St.
Uptown

704-333-1887
Showing 1-5 of 5 total results in this search.