Food & Drink Next 30 Days
2 total results
Sun., Oct. 30, 3-5 p.m.

704-717-8179
chargm@beerknurd.com
Culinary
BYOP! Bring your own pumpkin (and carving tools) to Flying Saucer's Pumpkin Carving Contest on Sunday, Oct. 30 from 3-5 p.m. Winners will be announced at 5 p.m. and will receive a tour of Sierra Nevada Brewing Company's North Carolina brewery! free
http://www.beerknurd.com/locations/charlotte-flying-saucer
Flying Saucer
(
map
)
9605 N. Tryon St.
University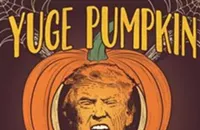 Second Friday of every month, 6-10 p.m.
Festivals/Events, Nightlife, Wine/Cocktails
Join us for the next edition of our 2nd Friday Street Festival Series here at D9 Brewing Co on Friday, Sept 11th for an action-packed evening of fun for the whole family including bands, live artwork, vendors, food trucks, and kids activities! But that's not all! We will be having a triple beer release! Ezekiel 25:17 Black Sour Head of the Horsemen Imperial Pumpkin Ale Bailando Peruvian Chocolate Ale FREE
http://www.d9brewing.com

D9 Brewing Company
(
map
)
11138-C Treynorth Drive
Cornelius

(704) 457-9368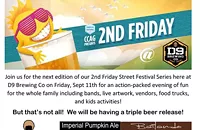 Showing 1-2 of 2 total results in this search.