Readings & Signings Next 7 Days
2 total results
First Tuesday of every month, 8 p.m.
Readings & Signings
The first Tuesday of each month is your chance to talk dirty. This open mic gives folks the chance to share stories about sex, desire and romance. If you've got the nerve to jump on stage, you'll get seven minutes to tell your tale, whether it has a happy ending or not, to a room full of strangers looking for a new guilty pleasure. Free admission
Ongoing, 12:45 a.m.-12:45 p.m.

980-219-5150
Readings & Signings, Lectures, Classes & Seminars, Family
"Your mind is unlimited in its potential to create whatever YOU desire! Order your copy today by calling 980.219.5150 or online at www.christembassycharlotte.org $9.99
http://www.christembassycharlotte.org
Christ Embassy Charlotte
(
map
)
PO BOX 620667
General Charlotte Area

980.219.5150
adminasst@christembassyinternational.net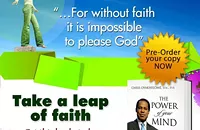 Showing 1-2 of 2 total results in this search.