Readings & Signings Next 7 Days
2 total results
Sat., Sept. 3, 2-4 p.m.
hello@ediamaps.com
Readings & Signings
Amanda Fisher and Paul Bright of EDIA Maps will be available to discuss and sign their newly released 2nd edition Great NC BBQ Map, Great NC Beer Map, and Charlotte Adventure Map. BBQ and coleslaw samples will be provided by The Improper Pig. Maps will be available for purchase. With over 450 restaurants, The Great NC BBQ Map is the most comprehensive guide to the original barbecue state. In a style that combines a modern infographic approach with a traditional road-map format, the Great NC BBQ Map condenses a large amount of information on each barbecue restaurant. Free
http://www.ediamaps.com
Levine Museum of the New South
(
map
)
200 E. 7th St.
Uptown

704-333-1887
Ongoing, 12:45 a.m.-12:45 p.m.

980-219-5150
Readings & Signings, Lectures, Classes & Seminars, Family
"Your mind is unlimited in its potential to create whatever YOU desire! Order your copy today by calling 980.219.5150 or online at www.christembassycharlotte.org $9.99
http://www.christembassycharlotte.org
Christ Embassy Charlotte
(
map
)
PO BOX 620667
General Charlotte Area

980.219.5150
adminasst@christembassyinternational.net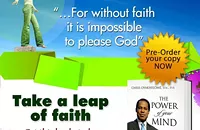 Showing 1-2 of 2 total results in this search.