Community Happenings Today
3 total results
Thursdays-Saturdays, 7-9 p.m.

980-221-9988
info@paintcraze.com
Visual Arts, Nightlife, Wine/Cocktails
Paint, Drink and Have Fun at Paint Craze Charlotte! Local artists will entertain and guide you to create a featured masterpiece while you sip on your favorite cocktails from the Paint Craze Art Bar! Beginners encouraged! All art supplies provided and you go home with your finished painting on canvas! Limited seats - Check out the calendar and register in advance online! 35.00
http://www.paintcraze.com/events/NC

Paint Craze
(
map
)
5028 S. Blvd Suite F
South End

980-221-9988
Thu., Oct. 20, 7 p.m.
Festivals/Events
Presenters will be addressing recent unrest in Charlotte that followed the death of Keith Lamont Scott with 20 images for 20 seconds. Organizers have chosen 11 presenters to act as "first responders of the art world" to express their feelings about the Charlotte Uprising. Organizers say it's the most diverse line-up to date, not only in terms of race but in terms of age, topics, etc. For more information, visit www.pechakucha.org/cities/charlotte/events/. $10
Ongoing, 12:45 a.m.-12:45 p.m.

980-219-5150
Readings & Signings, Lectures, Classes & Seminars, Family
"Your mind is unlimited in its potential to create whatever YOU desire! Order your copy today by calling 980.219.5150 or online at www.christembassycharlotte.org $9.99
http://www.christembassycharlotte.org
Christ Embassy Charlotte
(
map
)
PO BOX 620667
General Charlotte Area

980.219.5150
adminasst@christembassyinternational.net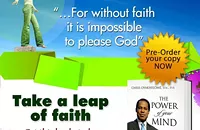 Showing 1-3 of 3 total results in this search.