Visual Arts Tomorrow – User Submitted
8 total results
Tuesdays-Saturdays, 11 a.m.-5 p.m. Continues through May 27

704-334-4616
info@larkandkey.com
Visual Arts
Lark & Key Gallery and Boutique presents 'Garden Party', on view April 7th through May 27th. "If birds could build nests, then they could make hats." This whimsical notion was the beginning of the joyful bird and animal portraits that artist Vicki Sawyer is celebrated for. The 'Garden Party' exhibition features Vicki's original artwork along with ceramics by Teresa Pietsch and jewelry from Anna Johnson. Preview party Thursday, April 6th from 5-8pm with Vicki Sawyer in attendance.
http://www.larkandkey.com
Lark & Key Gallery and Boutique
(map)
128 E. Park Ave., Suite B
South End

704-334-4616
Fridays, Saturdays, 6-7:30 & 10-11:30 p.m. and Mondays-Saturdays, 8-9:30 p.m. Continues through April 30

980-500-9149
fun@cityartroom.com
Nightlife, Visual Arts, Wine/Cocktails
Join City Art Room for a night of art fun for adults! You are welcome to bring wine, beer, malt beverages, soft drinks, and food (no liquor). Food can also be delivered to the studio. Participants can choose from the following activities: 1. Paint on a 12"x12" or 11"x14" canvas with brushes 2. Color in premium adult coloring books 3. Finger paint on up to seven sheets of 11"x14" paper 4. Customize and paint 1" leather bracelet 5. Paint a wine or beer glass 6. Pottery/clay mold with up to 1 lb of air dry clay 20
http://cityartroom.com/public-events/

City Art Room
(map)
2828 Queen City Drive, Unit B
Westside

980-500-9149
Fri., April 28, 9:30 a.m.-4:30 p.m., Sat., April 29, 9:30 a.m.-4:30 p.m. and Sun., April 30, 9:30 a.m.-4:30 p.m.

704-607-6046
4shirleyart@gmail.com
Visual Arts
Study for 3 days with the famous artist Jane Chapin in this Landscape Workshop. First time in our area and great opportunity for our local art community. Limited Space sign up ASAP ! $450.
http://janechapin.com/works
McDowell Arts Center
(map)
123 McDowell Street
Matthews

(704) 321-7275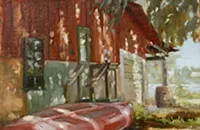 Fri., April 28, 6 p.m.-2 a.m., April 29-30, 12 p.m.-1:30 a.m. and April 30, 1-8 p.m.
queoscharlotte@gmail.com
Theater/Dance/Performance Art, Spoken Word, Visual Arts
BOOM festival is an artist-led showcase of contemporary and experimental art: three days of dance, theater, visual art and family activities. BOOM features local and national artists with focus on provocative work in theater, dance, spoken word and music. Free events and family activities will be at International House; the Intersection Stage: 1920 Commonwealth, where audience/community members can congregate in an outdoor living room with couches and a fire pit, play in the children's activity spaces. The Intersection will include public installation and participatory visual art and games. Ticketed performance locations: Snug Harbor, Petra's Piano Bar and The Rabbit Hole. $0-$10
http://boomcharlotte.org

Plaza Midwood
(map)
1318 Central ave
Plaza Midwood

5174049168
qcfemmefest@gmail.com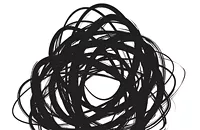 Through April 29, 10 a.m.-6 p.m.

704-541-0741
info@CharlotteFineArt.com
Visual Arts
Ohio painter with a belief that images are most interesting when they effectively communicate both energy and emotion. Her art has evolved through years of study in music, language, poetry, and dance in addition to the visual arts. On Display April 4- April 29, 2017 Opening Reception April 8, 5-8pm MEET THE ARTIST! www.charlottefineart.com Fee
http://www.charlottefineart.com/
Charlotte Fine Art Gallery
(map)
7510 Pineville-Matthews Road, Suite 9A
Pineville/Hwy 51

704-541-0741
Thursdays-Saturdays, 7-9 p.m.

980-221-9988
info@paintcraze.com
Visual Arts, Nightlife, Wine/Cocktails
Paint, Drink and Have Fun at Paint Craze Charlotte! Local artists will entertain and guide you to create a featured masterpiece while you sip on your favorite cocktails from the Paint Craze Art Bar! Beginners encouraged! All art supplies provided and you go home with your finished painting on canvas! Limited seats - Check out the calendar and register in advance online! 35.00
http://www.paintcraze.com/events/NC

Paint Craze
(map)
5028 S. Blvd Suite F
South End

980-221-9988
Ongoing, 7-9 p.m.

980-221-9988
info@paintcraze.com
Visual Arts, Nightlife, Benefits & Fundraisers
Paint Craze Charlotte is a fun, creative new twist. It's a night out you won't forget! Perfect for those who want to try out their creativity and get their party on - all at the same time. Local artists guide and entertain you in completing a beautiful work of art while you mingle and enjoy refreshing drinks. Join us for an unforgettable Girls Night Out, date night, party, fundraiser, team building or just to try something new! No experience necessary! Register in advance with code CLT10 to save $10! $35
https://paintcraze.com/events/NC

Paint Craze
(map)
4950 Park Rd
Madison Park/Montford

980-221-9988
Ongoing, 12-9:30 p.m.

803-389-7887
CCE4BGN@GMAIL.COM
Visual Arts
Carolina Creative Expressions Open Wednesday through Saturday 244 E. Black St, Rock Hill SC 29730 Paint and Sip- $25 Kids paint events--$20 Rental/Private parties-Please call for consultation- 803-389-7887 www.carolinacreativeexpressions.com $25/$20
http://www.carolinacreativeexpressions.com

Carolina Creative Expressions
(map)
244 E.Black Street
Rock Hill

803-389-7887
cce4bgn@gmail.com
Showing 1-8 of 8 total results in this search.