The newest bowling alley in town was open last night for a preview party. EpiCentre's Strike City celebrated its opening with an open bar, free bowling, and a super cute bowling-themed cake made by Cloud 9 Confections. Since high heels are a no-no on the wood floors, we got to sport some new bowling shoes last night. (If you forgot to wear socks like we did, don't fret -- Strike City offers socks for purchase.) Check out these photos from the uber cool and chic Strike City.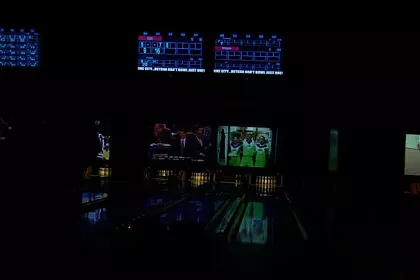 Strike City, 1/28/09
Photos by Priscilla Tsai.