click to enlarge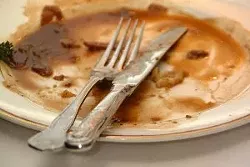 Okay, so summer is over and the weather will soon start to cool making those free park dates impossible.
But, you can still save on a meal in Charlotte and try something new. At least until September 13.
The Common House, located at 1101 Central Ave., is offering diners a free appetizer with the purchase of an entree.
The most expensive entree at the restaurant is $13. That's not bad, especially when the coupon says you only have to purchase one entree. You and your date could share and feed each other in a sickening public display of affection that will hide you cheapness.