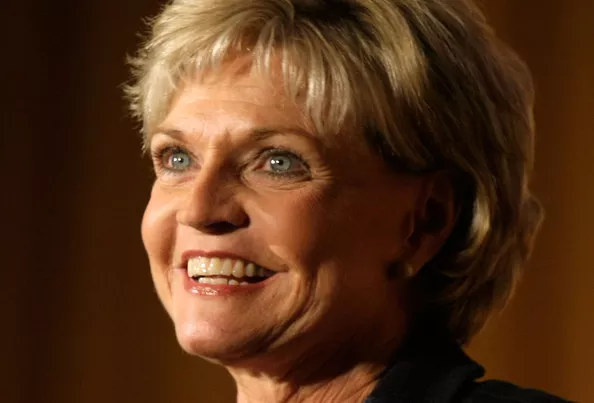 Say what you want about Gov. Beverly Perdue — make fun of her voice or her lack of media savvy — but at least she has the guts to stand for what's right.

Friday, Perdue said she will vote against the proposed ban on same-sex marriages. Way to go, Lady Gov.
Gov. Bev Perdue issued a statement Friday saying that she opposes the proposed constitutional ban on same-sex marriages and civil unions that will be on the ballot in North Carolina next spring.

But she said that she did believe that a marriage is between one man and one woman. She said she opposes the amendment, which will be on the ballot on May 8, 2012, because of its potential effect on job recruitment in the state.

"My top priority is creating jobs. Too many people are out of work and I've heard from several business leaders who've told me that the proposed constitutional amendment will harm our state's business climate and make it harder to grow jobs here," Perdue said.
If the General Assembly paid attention to the people they were sent to Raleigh to represent, they'd know this constitutional ban is a waste of time.
Fifty-six percent of North Carolina residents oppose a proposed amendment to the state constitution that would ban same-sex marriages, according to a poll released Friday.

The Elon University Poll, which surveyed 594 adults statewide between Sunday and Thursday, found support for recognizing gay marriages growing in North Carolina. The poll has a margin of error of plus or minus 4 percentage points.
So, why is the government wasting time on this when the economy has gone to shit, unemployment is still high and let's not even talk about the roads.