With 16 days left in the first decade of the 21st century, it is safe to say that the '00s weren't what you expected them to be.
From 9/11 to the worse recession in decades, we've pretty much been fucked over and fucked up.
The 2000s ushered in the era of the downlow man, men who say they aren't gay, but have sex with other men and then come home to their wife or girlfriend and have sex with her. Thanks J.L. King for highlighting that fact and making every single woman suspicious about "guy's night out."
This decade the South rose, becoming the country's leader in HIV rates. Thanks a lot to all of you who allowed him to just put the "head" in with no condom.
Despite all the bad news, one thing is sure, when life gives you lemons, you should make some fucking lemonade.
Sex has been good this decade because we turn to each other for comfort. And since many of us have been broke as hell, cheating (Tiger Woods, John Edwards, Mark Sanford and those rich mofos are excluded) has taken a dip. Girlfriends, boyfriends, husbands and wives have been keeping the good stuff at home and after 10 years, it's probably boring as hell.
So, end this decade on a good fucking note.
Here are three things you should do over the next 16 days to start the next decade of the 21st century on a good note: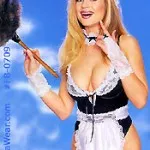 1. Role play. You be the master, make your mate the slave or you be the prostitute and your mate is your john. According to
The Complete Idiot's Guide to Amazing Sex
, "The number of roles you can assume is limited to your imagination."
While role playing, remember you and your mate can say or do anything that you wouldn't normally do. Smack her ass, stick your finger up his ass and find his prostate. Call him/her names that you would never say during your regular lovemaking sessions.
2. Group sex. It's not cheating if you got your partner involved. It can be thrilling, according to the
Idiot's Guide
. And unlike the drunken threesome of your youth, this one will have more pleasure fore everyone involved.
Imagine the thrill of being touched all over by three sets of hands. Or kissing someone while someone else is having oral sex on you and third person is giving tou a back massage. Or watching your partner have sex with someone else while you are also having sex with another person.
You can make your threesome even hotter by adding toys. If it is two women and one man, one woman should get a strap on and hit it doggy style while the other woman licks and sucks the man's dick. If it is two men and one woman, why not have your partner have anal sex with you while the other man is having vaginal sex with you. It will be just like that scene from The Devil in Miss Jones.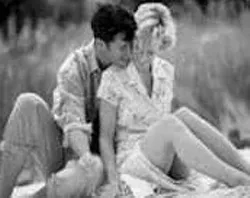 3. Public sex. You probably did this as a kid too, but doing it as an adult is a far more thrilling experience. Why? Because getting caught means you have way more to lose and you have to be aware of your surroundings as well as pleasing your partner.
A movie theater is a good place to start. Why? Well,it's dark and a great place to give a blow job. Especially if you go see a movie that's been out for a while. Extra points if you do it during a highly anticipated movie in a crowded theater--or during one of those free previews.
Another place that's good is public transportation (READ: LYNX BLUE LINE). One night, you and your partner should go and ride public transportation from Uptown to 485 and see just how many times you can make each other come. Be aware, there are cameras on the train, so you have to be careful.
Ring in the new year with some good fun in the bedroom and here's hoping that the next 10 years don't suck this much.