click to enlarge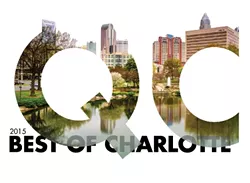 It's that time of year again.
Creative Loafing returns with its 26th installment of our Best of Charlotte edition. In this, our biggest issue of the year — not to mention the biggest Best of compilation in the city — we shout out (and, in some cases, poke fun at) the best that our city has to offer.
It's also your opportunity, dear readers, to honor your favorite people, places, foods, bands and more. Vote now in our readers ballot to let your voices be heard. More importantly, don't let Taco Mac win the readers' pick for Best Mexican. That's just wrong.
We've broken up the ballot into sections, and at least half of each section must be filled out for your choices to count. Don't feel like doing it all at once? No problem. You've got until midnight Aug. 31 to finish up. (See the complete list of categories here.)
Only one entry per section per reader. Submissions by ballot stuffers (and we know who you are!) will be tossed.
Be on the lookout for the Best of Charlotte issue, hitting stands Oct. 1. Remember, voting in the Best of Charlotte is just like voting in the general election — you're not allowed to complain if you don't do your duty.
Can't decide how to vote?
Need some inspiration to determine your favorite people, places, and things? Why not take a look at our Best of Charlotte archives to get inspired.