Last fall, a loud brawl broke out in a corridor of the Rayburn building in Washington, DC, the kind of verbal feud you don't hear often in the halls of Congress.
click to enlarge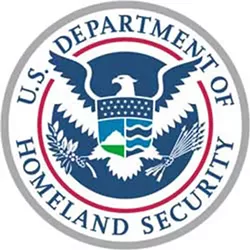 On one side were a dozen highly hacked-off Congress members who were fed up with the Department of Homeland Security's stonewalling. They'd heard allegations that to process applications faster, its immigration department was awarding immigration papers to people from terrorist-harboring and -sponsoring nations without completing background checks to see who they were letting in. They'd heard allegations of fraud, bribery and employee corruption with national security implications, including cases of employees who may have aided terrorist-linked organizations or foreign governments in the circumvention of the immigration system and placement of their agents inside it. The Congress members were furious, and they wanted answers.
On the other side of the altercation in the hall were two higher-ups from Homeland Security who were determined to keep the Nov. 2 hearing on the matter from going forward.
And in the middle was Michael J. Maxwell, the subject of a rapidly escalating human tug-of-war between Congress and the Bush Administration that transcends partisan politics.
As a former police chief turned security contractor, Maxwell had guided dignitaries safely through war zones and set up security for government agencies and potential terrorist targets. But he'd never faced an enemy quite like the one he faced now -- namely, the enraged bureaucrats who run Homeland Security and those they answer to in the White House.
"They made my life a living hell," Maxwell said.
As the Director of the Office of Security and Investigations at the US Citizenship and Immigrations Services (USCIS), a branch of the Department of Homeland Security (DHS), Maxwell's job included policing the agency's employees, specifically the adjudicators who approve immigrant applicants for everything from travel documents to political asylum to green cards. His given mission had been to clean up an agency awash in fraud. In the process, Maxwell uncovered white-collar crime and national security breaches that would stand the average American's hair on end and fought a bureaucracy determined to shut him up in order to carry on with business as usual.
That day in the Rayburn building, the minders from DHS who always shadowed Maxwell when he attempted to talk to members of Congress won the shouting match.
Maxwell could testify, they said, but only if they were present. Because full whistle-blower protections don't extend to the Homeland Security employees, telling members of the Congressional Immigration Reform Caucus what he knew that day could have cost Maxwell his job. In the end, Maxwell left with the minders.
"I was there," Congressman John Culberson, R-Houston, told Creative Loafing. "The DHS officials were adamant about keeping Mr. Maxwell from talking to any of these angry."
That same day, Maxwell got an e-mail from USCIS Chief of Staff Tom Paar, effectively slashing his salary by 25 percent. The battle between Maxwell and department higher-ups had begun, and Maxwell was losing.
It wasn't the first time that DHS officials had blocked Maxwell from testifying. They canceled his scheduled testimony at a Sept. 14 caucus meeting, telling Congress members that he was in Louisiana, helping out in the wake of Hurricane Katrina. They pulled the same scam on House Judiciary Chairman Jim Sensenbrenner, who was also told by USCIS officials that Maxwell couldn't testify due to his Katrina trip.
"That was a lie," says Maxwell's attorney, Rosemary Jenks, who also works for NumbersUSA, a group that has lobbied for tougher immigration controls. Jenks says Maxwell never went to Louisiana, and she was sitting in her DC office when his appointment to testimony was canceled by DHS officials.
E-mails obtained by CL that were sent between high-ranking DHS legal officials appear to show a deliberate effort to concoct the Katrina story to keep Maxwell from testifying.
"I would use the same mantra that I gave today ... 'we are committed to immigration and border security and welcome the opportunity to discuss all issues; however, due to 'all hands on deck,' Katrina etc. ... we cannot at this time do the briefing,'" Deputy Assistant Secretary of the Department of Homeland Security Office of Legislative Affairs Amy McKennis wrote to the USCIS head of congressional relations Sarah Taylor, one of the "minders" who argued with the Congress members at the attempted caucus hearing.
"Do not commit to anytime in the future either," McKennis added.
In a subsequent e-mail to Maxwell from Taylor, she informs him he won't be attending the hearing the Congress members had invited him to.
"Careful not to commit to anything if they call directly -- or better yet, refer the calls down here," Taylor wrote.
When Congress members found out Maxwell never left town, they were furious. Ten members of the caucus wrote to DHS Secretary Michael Chertoff, accusing his agency of deceiving them. Senator Charles Grassley, the chairman of the Senate's committee on finance, fired off a letter to Chertoff as well, demanding copies of Maxwell's travel records for the alleged trip to New Orleans, records Grassley's office still has not received. Grassley also demanded a later meeting with Maxwell and members of the Senate and House judiciary committees.