Why do we consume certain things at certain holidays? Like turkey on Thanksgiving, cookies at Christmas, beer on St. Patty's Day, watermelon on July 4th ...
Growing up at my house, chicken, roast, steak, and pork chops were everyday entrees, but not ham. Oh no. Ham was saved for Christmas and Easter.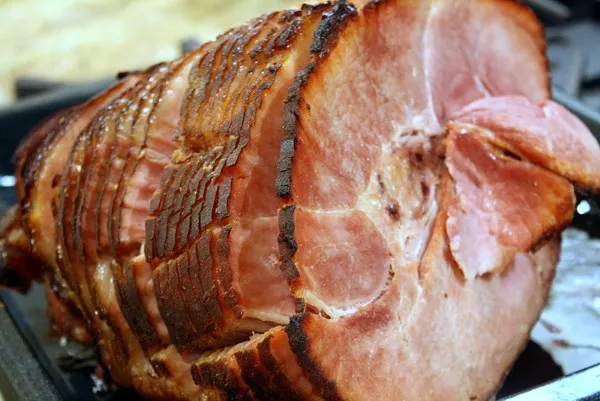 A quick search on Google and I learned that this became an American tradition because pigs are typically slaughtered in the fall and cured pork is typically was ready for eating around Easter. So serving ham is a seasonal convenience. I also learned that serving ham on Easter is a Northern European tradition, while the rest of Europe typically eats lamb. Even with our modern conveniences of being able to eat what we want, when we want it, we continue to observe this tradition of eating ham during special times of the year.
Now, I'm going to let you in on a little secret: I've never cooked a ham before.