You know me: I like healthy foods. But sometimes it's fun to make a sweet seasonal treat. After all, life without the enjoyment of decadent foods is just not living.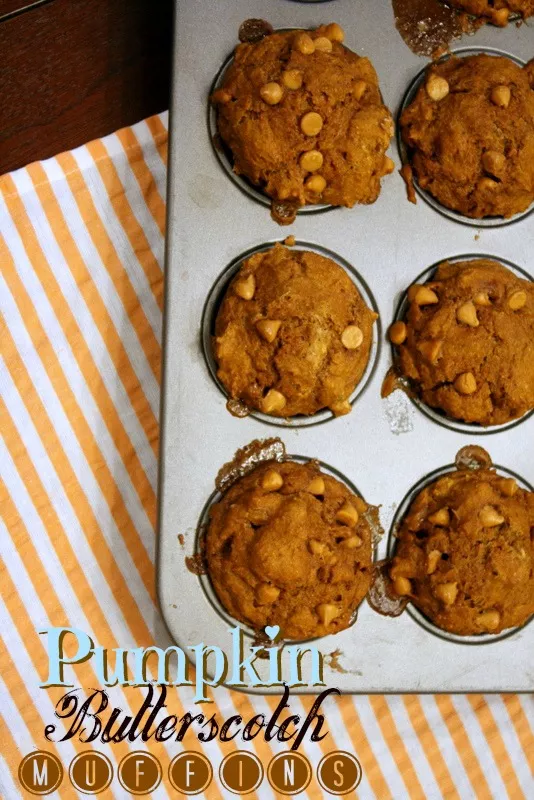 Pumpkin Butterscotch Muffins
These pumpkin butterscotch muffins blur the lines a bit between healthy and not-so-healthy.
The muffins start with a chewy pumpkin dough with very little fat, but when you take a bite, you'll grin at the sweet butterscotch chips that will remind you of something amazing your mom used to make (if you're mom was anything like mine).
My mom used to make this incredible concoction called seven layer bars, which consisted of butterscotch chips, chocolate, chips, coconut, butter, sugar, and flour. That's about it. It was absolutely heavenly and how I started my love of butterscotch chips. I'm salivating just think about it.
Anyway, back to my muffins ...