Come opening hours, even on weekdays, NoDa Brewing's tap room (located at 2229 N. Davidson St.) quickly fills up with locals and beverage connoisseurs alike who are enamored by the company's unique and ever-evolving craft brew lineup. However, a seasonal brew of the company has recently elevated itself beyond the pale ale, selling out almost immediately and inciting a thirsty demand unforeseen by even the company's owners.
That brew is the NoDajito - a witbier flavored by lime and spearmint echoing the refreshing summer staple of a mojito. Light, slightly sweet and crisp in palette, the selection is an almost perfect companion to warmer weather - if it could only stay on shelves and be readily available, then perhaps it could be a paragon.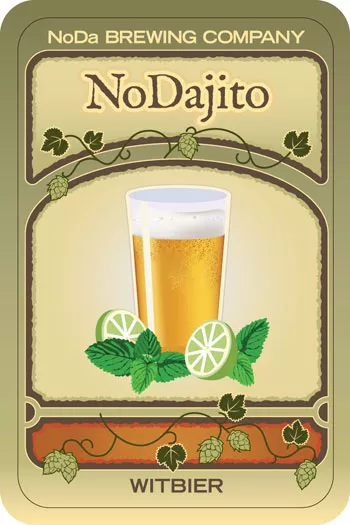 "We created it last year, and we were just going to do it at one or two festivals, but it was so popular that we decided to do it on the big system," said brewery owner Suzie Ford. "It definitely will be our summertime beer, and we use it to kick off the festivals that start in April and May."