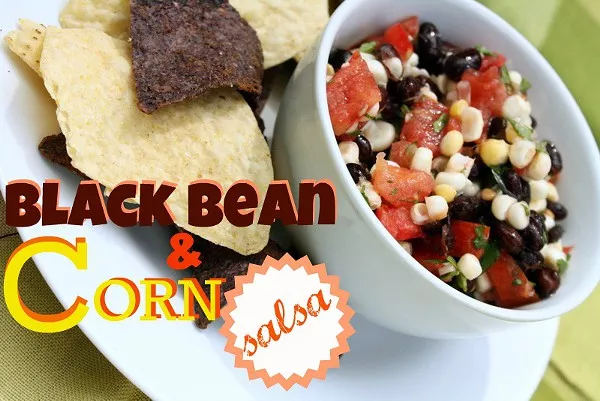 Black Bean and Corn Salsa
Today I want to share with you one of the easiest, freshest, most delicious things you can make as an appetizer, salad topping, taco filler — this stuff is pretty darn amazing. My black bean and corn salsa is a crowd pleaser. Whenever I put it out at a gathering of friends, there is never any left by the time dinner is served. When I make it for myself, it never lasts but a few days in the fridge. The star ingredient is the corn. It packs a sweet starchy punch that makes this salsa so incredibly tasty.
And the best part is that it only has five ingredients. Well, six if you count salt, which I don't.
Black Bean Salsa with Cilantro