As soon as I walked into the large airy Atherton Mill and Market on Friday morning, the scent of something unmistakably sweet welcomed me at the door and ushered me in.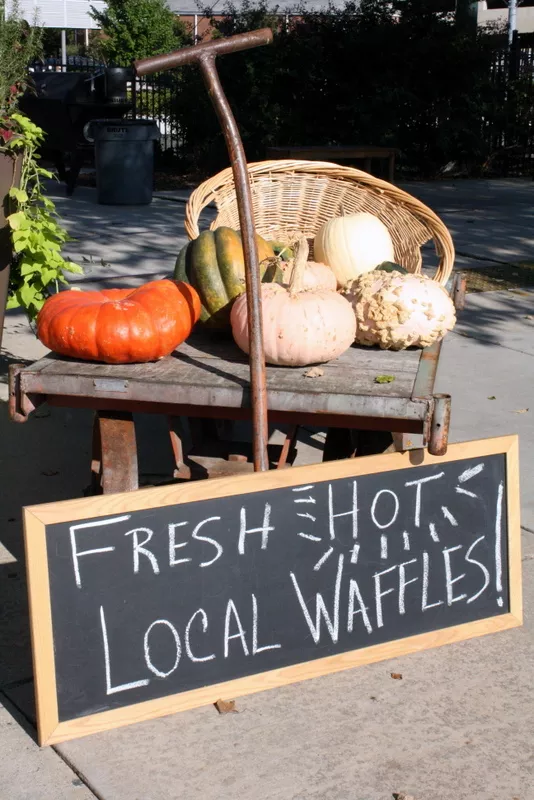 Local Waffles at Atherton Mill Market
Owner Chris Duggan slaves over a hot iron
I wandered in to see the source of that intoxicating scent and found Chris Duggan, owner of Cast Iron Waffles, hard at work making his signature Belgian Leige waffles. When asked why he chose Atherton Mill as the first expansion from his storefront in Ballantyne, he replied: "I like the feel of the market and I like this area of town. I like being able to connect with out customers when they come through the market. Here, I can talk to people about how different our waffles are than the waffles they ate as a kid."