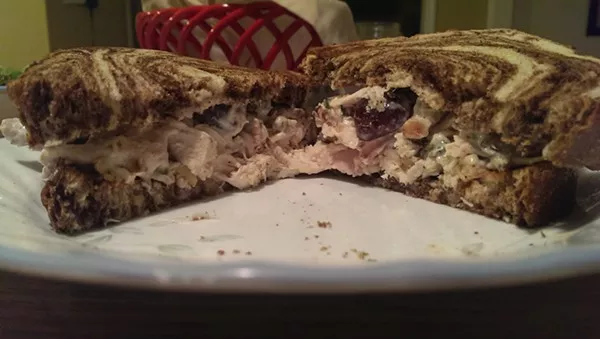 I don't believe in making things "healthier."
Now, that doesn't mean I don't believe in eating healthy. If you spot yourself a nice-looking quinoa salad or some roasted vegetables, by all means, point your fork firmly in that general direction. But don't just do it because the calorie counter on your iPhone's going to yell at you if you don't - do it because both those things are damn tasty.
Similarly, if you're gonna eat something filled with cheese and fat and deliciousness, don't sully the recipe by trying to "make it healthier." The reason why someone makes a cupcake the size of your face covered in frosting and caramel is because it's supposed to be obscenely delicious. It's called an indulgence because you're supposed to indulge, not so you can substitute the sugar for rehydrated sweetener substitute or some such nonsense and feel a slightly better about yourself.
Not only is that probably not going to be that much healthier, it's cheapening the recipe. It's making something that should be a heart-stoppingly delicious morsel into something that's just an imitation. Sure, it might remind you of the real thing; it might even resemble it. But in the end, it's not the real thing, just by virtue of you changing it in the first place. It's a phantom.
So if you're gonna eat something ridiculously unhealthy, eat it. Don't hide behind a mask of low-fat or low-calorie or "it tastes just as good, I swear!" Just. Eat it.
This week I'm making Roast Chicken Salad Sandwiches, and it's not going to use any egg whites or low-fat yogurt. It's going to have mayonnaise, it's going to have crème fraiche, and it's going to be real, damnit.