Easter Sunday is a mere three weeks away, so what better time than the present to learn classic recipes typically served during Easter lunch.
For the next three weeks, I'll be sharing some of the foods that remind me of my family's traditional Easter lunch, starting with my very favorite — deviled eggs.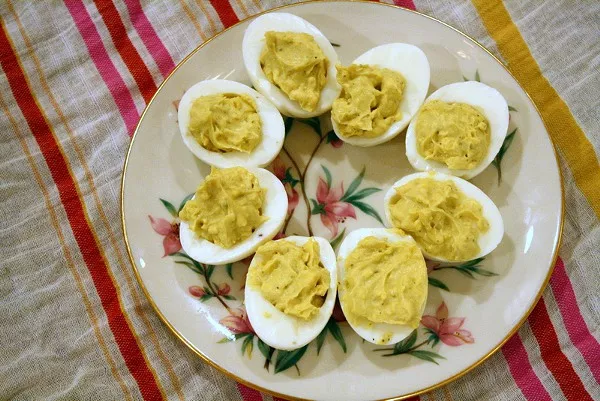 I have always been a HUGE fan of deviled eggs. I like all forms of eggs, but this way is my very favorite. Besides Easter, deviled eggs are typically served with dainty finger foods at parties. But they're so tasty and easy to make, they really can hold their own for almost any occasion.
My version is very simple and may be missing a few ingredients some other versions you've tasted. That's exactly the way I prefer my deviled eggs — simple. But additions are easy to make based on your taste preferences.