Last week I shared with you a plan for a simple, but impressive, Valentine's Day meal with salmon. Well, this week, I'm sharing a romantic meal for all you meat lovers out there.
When it comes to steak, typically, I can take it or leave it. The only exception is a good filet mignon. Call me picky, but It's my absolute favorite way to eat beef. And since I'm married to a beef-loving man, it is often the center piece of my cooked-at-home Valentine's Day meal.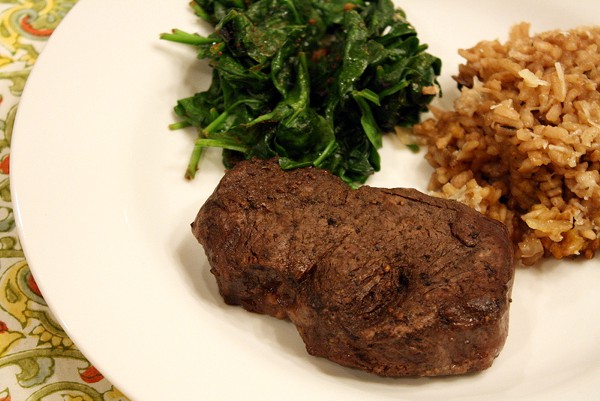 In my humble opinion, the ultimate fancy DIY meal involves filet mignon, risotto, and a hearty green vegetable. I've made this meal so many different ways over the years ...
... with creamy sauces.
... with earthy mushrooms.
... with about as many ingredients you can think to add to risotto.
But I know that all of you reading this are not just like me. The typical cook doesn't like over-complicated recipes. You probably don't find it therapeutic to stand over a pan of risotto, babysitting it, nurturing it, pour by pour of broth, for an entire hour.
I'm betting that you want something simple, so you can spend Valentine's Day with the person you love ... or at least like enough to spend a holiday.
I get you.
And just for you, I have simplified my go-to fancy meal. There's no multiple cooking methods for preparing the steak. Instead of the classic laborious approach to making risotto, you simply bake it and forget about it.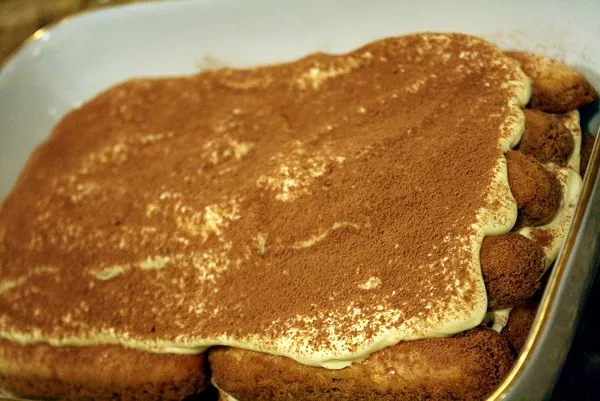 Did I mention that this meal includes an ultra classy, utterly simple dessert?
Tiramisu is one of those misnomer desserts: It sounds incredibly classy (and it is), but terribly difficult to make (but it isn't). In reality, it's a delicately sweet and elegant way to end a meal that will leave you thinking, "Is that really all there is to it?"