Maybe you're just now hearing about Jesse Marco, the 22-year old now nationally known for his role as the DJ in the PROJECT X movie.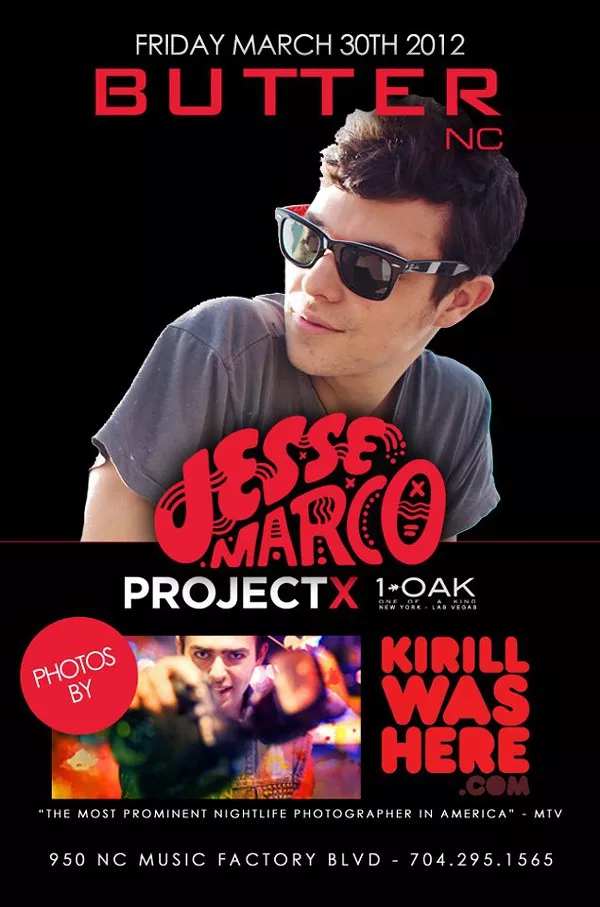 But this is hardly his first time in the spotlight. The NYC native began his career DJing prep school parties around Manhattan, playing everything from Buddy Holly to Lauryn Hill.
He's bringing his diversified sound to the Q.C. tonight, spinning for the crowd at Butter.
Preview what you'll be in for below:

Reserve your table: Yussra@buttercharlotte.com
Get on the guest-list: Arthur@buttercharotte.com