Some occasions call for a red carpet to be rolled out. Others for the installation of a bright orange, 200 foot long steel art canopy. The Ten at Park Lanes (1700 Montford Dr.)"> grand opening falls under the latter category.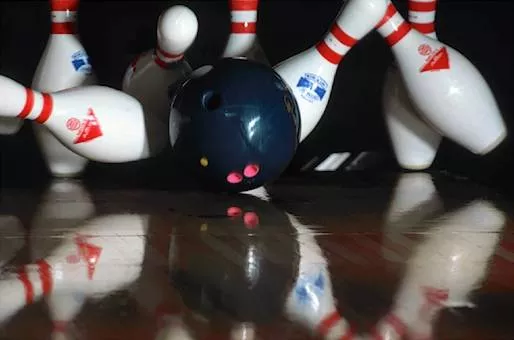 Formerly and famously known as George Pappas' Park Lanes, ownership of the popular bowling alley changed over to Montford Bowling Partners last April. Partner Adam Williams, a born and raised Charlottean, has been a regular visitor since he was a kid. "I never would've thought I'd be doing this project," says Williams, "but I'm lucky to do it.
The key aspect of the renovation can be summed up with one word: Americana. Ten has been renovated to echo the feel of the original space. The design of the patio draws inspiration from the architectural style called "googie," which was especially popular from the mid '50s to mid '60s. "Obviously we updated mechanical systems and audiovisuals and all that," says Williams, "but everything we're doing is homage to that period."