Have you ever felt that everyone around you was going crazy over something that wasn't nearly as big a deal as they thought? That's how I've felt during the whole sheriff debacle, which has to rank as the most overblown brouhaha I've witnessed in Charlotte in a long time.
click to enlarge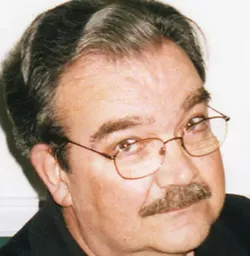 Angry racial politics came into play on both sides, and the incompetence of local Democratic "leadership" was on full display, although the latter wasn't exactly a revelation. But in the end, the whole Mackey/ Bailey/ Democrats circus was a tempest in a teapot. Why? Because ... it was just a race for the office of
Sheriff
, people. Sheriff. Not president. Not mayor. Not even Chief of Police. Just Sheriff — the person that runs the jail and supervises the deputies who take on the dangerous, frontline anti-crime job of, er, serving warrants. Amid all the talk about qualifications, let's be honest here: considering the past two or three goobers who've held the job of Mecklenburg County Sheriff, how hard can it be?
Neither Mackey nor Bailey, no matter their personal histories or characters, are the bad guys here. The state hearing last weekend made it obvious that, like it or not, Mackey followed rules as laid out by local Dem honcho David Erdman, who is the real culprit in what was essentially a case of serious slack-assedness by the Democratic Party. So, yes, the "election" was a bad joke, and Erdman is the guy responsible. So, get rid of Erdman, and let his start smoothing over its racial divide, if it can. But for crying out loud, let's get on with life. In the end, it was just a Sheriff's race.