Check out these events going down in Charlotte and the surrounding area this weekend— as selected by the folks at Creative Loafing.
Friday, Oct. 1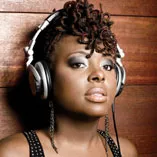 Ledisi
McGlohon Theatre
Despite creating some of the industry's most amazing music for years, Ledisi is one soul singer who continues to fly under the radar of mainstream music consumers. Why? Probably because the traditional vehicles for mainstream music — radio and music video outlets — suck balls. Which means the best way for you to experience some quality, non-auto-tuned tunes would be to check her out when she visits Charlotte tonight. Guitar-slinging soul vocalist Anthony David (another underrated cat) will also be in the house.
• Special Event After a whole lotta anticipation of the Mint Museum Uptown's Grand Opening, I'm happy to say the time has come. This impressive building will open its doors to the public today for an all-nighter. Festivities include curator's spotlights of inaugural exhibitions (including New Visions: Contemporary Masterworks from the Bank of America Collection and Contemporary British Studio Ceramics: The Grainer Collection), a Takeover Friday Dance Party, live jazz from the Ocie Davis Trio, Pecha Kucha and more. more...
• Special Event Art Beats + Lyrics — the annual celebration of hip-hop-flavored music, visual art and performing art — is returning to Charlotte today. If you've attended the event (which happens through a partnership with Gentlemen Jack) before, you'll know it's the ultimate place to feast your eyes on rap-culture-inspired paintings, photos and more on display — along with dance performances and live music. Missing it would be a dumb move. more...
Saturday, Oct. 2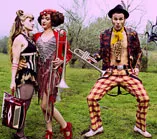 The Yard Dogs Road Show
Neighborhood Theatre
Is it just me or does something about a traveling hobo cabaret, known as The Yard Dogs Road Show, raise your interest, too? Maybe it has something to do with childhood memories of the circus or a love of the now defunct HBO show Carnivale? I'm not quite sure, but the show — featuring burlesque, sword-swallowing, rock 'n roll and more — definitely puts an alternative spin on adult catered entertainment. The 13-member cast's fantasy-like performances are described as "pure visual and sonic voodoo." Maybe it's just magic.
• Festival No need to worry about whether you favor white or red wine, because Great Grapes: Wine, Art & Food Festival has it all. At the fest more than 200 wines and 20 wineries will be on hand for your sipping pleasure. The events will also feature live music, arts and crafts and food. more...
• Art In its second year, Carolina's Got Art! – a juried arts exhibition that features 136 works selected from 1,800 submissions – invades Atherton Mill. Also this year, folks can see most of the non-selected art in a digital display titled Through The Juror's Eyes. more...