My past farm experiences haven't been completely pleasant. As a child I grabbed hold of an electric fence, which jolted and sent me screaming teary-eyed.
As an adult, I ventured across a trail in the heart of Switzerland's Alps only to find it ran straight through a cow pasture. Not only did my shoes get filthy after sinking in piles of dung, but the cows (the ones I had ooh'd and aah'd about earlier in the day) gave me a pretty disheartening look as I trekked through their territory. I ended up booking it and dropping my Rick Steves (by the way, he didn't suggest going this way) guide in the process. And yes, I picked it up. It's now referred to as fertilized.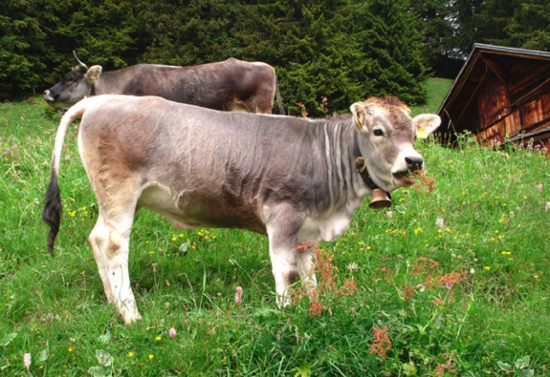 Ok, but all that aside, my rustic stop for some of the famous Alpen Käse (Alp cheese) was well worth it. Sadly, it took going across the ocean for me to really discover just how cool farms can be. That is, as long as you don't touch electric fences, traipse off through cow pastures and/or mind getting your shoes dirty while visiting.
With cheese and freshness in mind, I'm pretty sold on the Know Your Farms: Charlotte Area Farm Tour. In its third year, the two-day event (Sept. 17-18, 12:30 p.m.-5:30 p.m.) features 32 participating farms in Charlotte and the surrounding area. Folks are encouraged to select a route carefully, as visiting 3-4 farms per day (with a recommended 1-2 hours for each) is ideal.
Each farm offers its own locally produced food and tours. Some will also have cooking demonstrations, meals, hayrides, farm animal petting zones and other activities. In the day and age where we all need to be thinking more green, eating more organic and buying more locally, this tour comes as an educational (and healthy) immersion to the Charlotte area agricultural community.
Tickets are sold per vehicle and are $25 in advance; $30 at the farms. Squeeze in as many folks as you can after that. For more information and details on participating farms and routes, visit www.knowyourfarms.com.