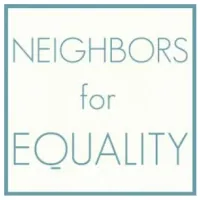 More than a few North Carolinians are unhappy with the General Assembly's push to add an amendment to the state's constitution banning gay marriage.
A group called Neighbors for Equality has formed, and it's planning to launch a push-back initiative this Saturday. Click here for the Facebook event page. If you're interested in volunteering, complete this form.
From QNotes:

A nascent grassroots activism group based in Western North Carolina announced the official formation of their group Monday and released their strategy to oppose Amendment One, the anti-LGBT state constitutional amendment that will be put before voters on May 8, 2012.

Neighbors for Equality is one of several smaller initiatives begun statewide in the days following the amendment's legislative approval on Sept. 13. Organizer Tyler McCall spoke to qnotes about the formation of the group for a feature on grassroots activism to be published alongside other Amendment One-related news coverage in the upcoming Oct. 1, 2011, print issue of the newspaper.

"When everything happened, we started thinking about ways we could be involved and started looking at places that were maybe a little lacking and what was being offered by other organizations," McCall says in the upcoming issue. "The big thing we're looking to accomplish is mobilizing our friends and neighbors."

In their release today, McCall and co-organizer Collyn Warner say their group will focus on organizing groups of friends and neighbors to take action against the amendment. "Fighting silence with activism," is the group's mission statement.

"We are tired of being silenced," Warner said in the release. "We are ready to be bold and make our voices heard."

Read the rest of the article, by Matt Comer, here.