Tim Miller, a Los Angeles-based performance artist, author and LGBT/political activist, isn't afraid of spending some quality time in the South. At least, that's what we gather since he's visiting Winthrop University this week.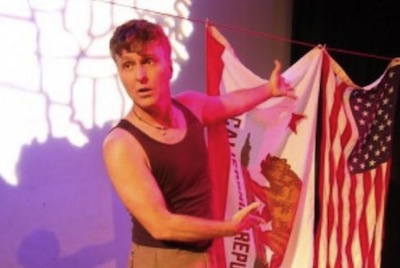 Miller is slated to host a series of workshops and performances, including a lecture titled "The NEA4: The National Endowment for the Arts, the Supreme Court, and My Story of Censorship," and a solo performance of his critically acclaimed Glory Box on Jan. 10. This will be followed Body Maps, an interactive performance between Miller and university students on Jan. 12.
Known for creating an assortment of artistic and somewhat controversial works since the '80s, Miller has performed around the world and received numerous grants from the National Endowment for the Arts. But in 1990, his Solo Performer Fellowship was overturned by the NEA's former Bush administration-appointed chairman, John Frohnmayer. This led to Miller - whose work dealt heavily with gay themes - and a group of three others who were denied, to unite as the "NEA 4" and sue for what they felt was a breach of their First Amendment rights.
Since then, Miller addresses the injustices faced by the LGBT community in America through his work, frequently touching on same-sex marriage, Amendment One, and immigration rights, among other topics. In Glory Box, Miller rants about his life experiences, from challenges he faced growing up gay to the complicated task of keeping his Australian partner in the U.S. without having the option to marry.
Free admission. Lecture on Jan. 10, 11 a.m.; Glory Box on Jan. 10, 8 p.m.; Body Maps on Jan. 12, 8 p.m. Winthrop University (Johnson Theatre), 112 McLaurin Hall. 803-323-3000. www.winthrop.edu/arts/.