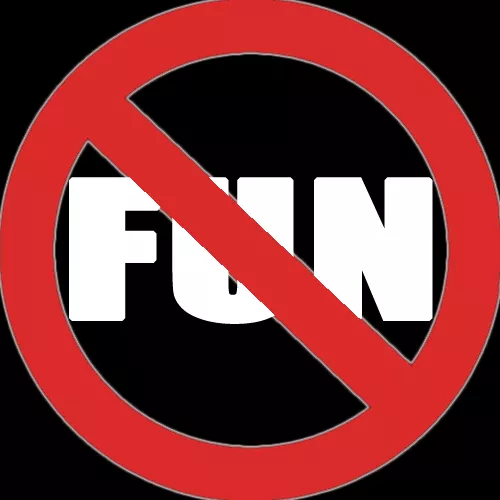 UPDATE: This post contains updated information in regards to the Jan. 17 meeting.
Charlotte's fun police are at it again. The City Council was expected to vote next week on a new proposal that would put a stop to entertainment of all kinds after midnight inside bars and restaurants within 400 feet of a residential area. While information was released suggesting a vote on the proposal would take place at the Jan. 17 meeting, the item has been tabled until early spring of 2012, after the council has had a chance to revisit the noise ordinance. There would also need to be a public hearing before any vote could take place.
For establishments in areas such as Elizabeth (Kennedy's, Philospher's Stone, etc.), Plaza Midwood (Snug Harbor, Common Market, etc.) and anywhere outside of uptown, this would mean no live or recorded music, no karaoke, no comedians, no playing pool or other entertainment-related activities after midnight. (In other words, it would affect some of the city's better music clubs in some of its more artistically adventurous neighborhoods. Uptown establishments would not be affected.) Does anyone else hear the Footloose theme song in their head?
As it stands now, restaurants are defined as establishments that serve food while any place that has social entertainment is called a nightclub. Restaurants that offer various forms of social entertainment can undergo code enforcement due to the current Charlotte laws; and nightclubs are not allowed within 400 feet of residentially zoned areas. The committee is looking at the current laws and any possible changes that should be suggested to the city council.
Ed's Tavern posted comments and information online that are making rounds on Facebook and other social networking sites.
We're dedicating a little Iggy and the Stooges to the city's Fun Police. Enjoy — then scroll down below the video to find the right local representative to write and tell how you feel about the proposal. Stay tuned — we will let you know when the council decides to discuss and/or vote on the proposal.
District 1
Contact Patsy Kinsey, pkinsey@charlottenc.gov, 704-376-5367
District 2
Contact James Mitchell Jr., JamesDistrict2@aol.com, 704-394-3332
District 3
Contact LaWana Mayfield, lmayfield@charlottenc.gov, 704-336-3435
District 4
Contact Michael D. Barnes, barnesdistrict4@aol.com, 704-509-6141
District 5
Contact John Autry, jautry@charlottenc.gov, 704-336-2777
District 6
Contact Andy Dulin, adulin@charlottenc.gov, 704-968-8776
District 7
Contact Warren Cooksey, warren@warrencooksey.com, 980-230-5495