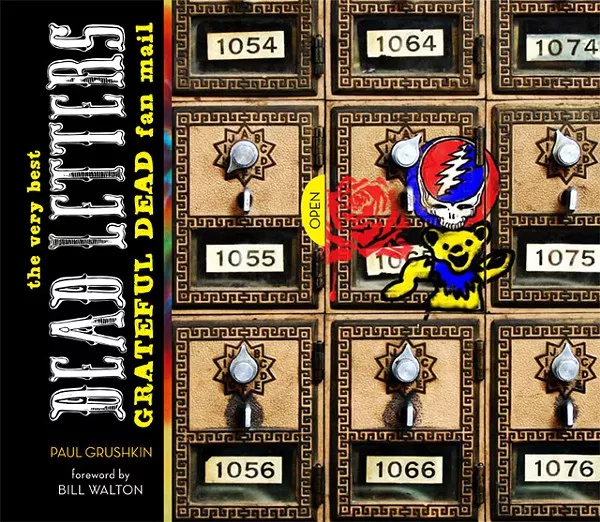 Dead Letters: The Very Best Grateful Dead Fan Mail
By Paul Grushkin
Voyageur Press; 208 pages; $29.99
1989. 6 a.m. I'm sitting in my brother's maroon Volvo — the one with Grateful Dead stickers all over the back of it — listening to a Dead cassette tape with him and a friend while we freeze our asses off. We're waiting in a parking lot behind Jack's Music in Red Bank, N.J., until 9 a.m. when the ticket window opens so that we can buy tickets for the next Grateful Dead tour.
That's the way it was in the "old days." You want tickets? Get your ass up really early on a Saturday morning and camp out in line. It's either that or try your luck by phone calling into Ticketmaster with thousands of other people. Thankfully, Jack's usually sent someone out at 8 a.m. to give people wristbands so they didn't have to wait for the last hour and to relieve the stress of where they were in line.
Of course, the Grateful Dead did offer another option — ordering by mail. Try your luck at getting tickets in advance of the public on sale date by mailing in a check or money order. When Deadheads would send in mail, they wouldn't just send a plain 'ol envelope, they designed the hell out of 'em in hopes of being one of the fortunate enough to get picked. Grushkin's new book, Dead Letters, captures some of the best.