click to enlarge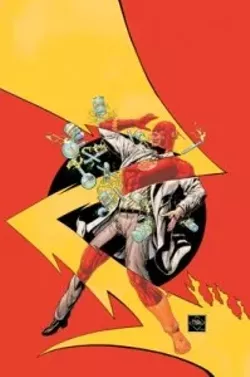 The Flash: Rebirth No. 4
Published by DC Comics. Written by Geoff Johns. Art by Ethan Van Sciver.
The Deal: It's the latest issue of the limited series that promises to relaunch and revitalize the Flash as a character and a franchise — featuring a story by hot-writer-of-the-moment Geoff Johns and drawings by artist Ethan Van Sciver.
The Verdict: OK, this is the issue where Flash: Rebirth finally gets going. The first three issues were a tad bit slow and unfocused — although I think those books worked to build up a much-needed personality for original Flash Barry Allen — but this week's edition ties together some story elements, revs up the action and includes some really cool character moments. If you weren't feeling this comic at first, I'd recommend sticking around — because it looks like it's getting good.
Reviewed materials provided by Heroes Aren't Hard to Find: www.heroesonline.com.