Check out these events going down in Charlotte and the surrounding area this weekend— as selected by the folks at Creative Loafing.
Friday, July 29
Steve-O
The Comedy Zone Charlotte
Stephen Glover, better know as Steve-O, has made a living doing off-the-wall maneuvers — from the disgusting (jumping into a tub of elephant dung) to the stupid (skateboarding antics and setting himself on fire), to the downright dangerous (interactions with lions, tigers and bears) — on the TV series'
Jackass
(as well as follow-up feature films) and
Wildboyz
. He'll also be hitting up The Comedy Zone Charlotte while on his "Entirely Too Much Information Tour." The stand-up gig should come natural for Steve-O, as he is more than capable of cracking jokes. Let's just hope he doesn't break anything in the process.
• Visual Arts Romare Bearden was born in Mecklenburg County but lived out most of his life in New York. Nevertheless, that doesn't stop Charlotteans from considering the artist one of their own — and with good reason. His paintings and collages are rich in color and quality. You can see some of his art, as well as works by other artists, during Jerald Melberg's Survey of Gallery Artists exhibit. more...
• Comedy Little is known of The Dysfunctional Figurines, except that it's a brand-spankin'-new Charlotte-based sketch comedy troupe. Formed by Tom Olson, a former resident of L.A., the group's inaugural show titled "Etch-A-Sketch" will take to the stage of CAST on July 29 and 30. They say it's inappropriate for young audiences due to adult language and content — if you ask us, that makes it all the more appealing. more...
Saturday, July 30
Caribbean Festival and Parade
Metrolina Tradeshow Expo
Take an island holiday during the Charlotte Caribbean Festival Association's annual Caribbean Festival and Parade. This year, the fest features live music by Leon Coldero & Code 868 and reggae artist Richie Lane. Folks in vibrantly feathered native attire will march in the parade, and there will be special cultural performances, dancing and a beauty pageant, in addition to arts and crafts on display and traditional cuisine available for purchase. No jerkin' around, it's a good tropical time.
• Music You don't have to be a house music fanatic to be familiar with the work of DJ/producer Green Velvet (aka Cajmere). His biggest hit — "The Percolator" — is one of the most ubiquitous party anthems of all time. And tonight, Dharma Lounge is giving you a chance to break it down to that classic track (and many others) when they usher Mr. Velvet into the Q.C. for a legendary turntable set. more...
• Festival Since the popular Japanese style lunch boxes offered at last year's festival ran out, getting your serving of traditional Japanese cuisine is one of many reasons to get to this year's Bon-Odori Festival early. The 27th annual Japanese festival offers cultural displays and entertainment, including song and dance performances, a formal Japanese tea ceremony, kimono fittings, martial arts demonstrations, origami and calligraphy. more...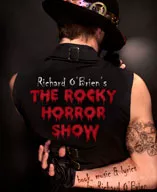 Sunday, July 31
The Rocky Horror Show
Actor's Theatre of Charlotte
Now is just as good a time as any to whip out the platform heels, fishnets, garters and rogue for
The Rocky Horror Show
. Basing performances off of Richard O'Brien's book, music and lyrics, the show's got nice timing for satisfying the wait (and longing for the cult fave's sweet Transylvanian transvestite) until screenings of the flick start popping up around Halloween. Unfortunately, the traditional audience participation of throwing things won't be permitted - c'mon, gotta have some respect for the actors and actresses on stage - but yelling at appropriate times is welcomed. Matinee showing today.
•
Visual Arts
The Last Word — a shop selling used books, CDs and vinyls, VHS cassettes and DVDs, video games and other items that folks have retired from their shelves — is currently hosting an art showcase in its quarters.
Paused: An Exhibition of Charlotte Artists
features paintings, photography and mixed media by five local artists, including Patty Dowdy, Preston Drum, Pete Hurdle, Mike Grady and Grace Mckinney.
more...
• Music DJ Soulman emerged into the music scene as lead vocalist for the all American rap rock pioneers, Phunk Junkeez. But, it's his solo career that has him currently energizing rooms of folks at clubs across the country. Check him out today when he drops by Chop Shop to spin. With Trichrome.