click to enlarge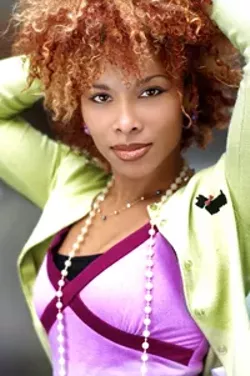 Consuella Williams was born and raised in Louisiana. She grew up in a fun, loving, Christian home along with her three brothers. With both parents in the ministry, she kept busy becoming very active in church, school, and community organizations.
Consuella's entertainment career started and began to blossom in New Orleans, La. From 1997-2005, she was co- host/writer/producer of two popular local TV shows; Phat Phat N All That and N Touch. She appeared in several local, national, and international commercials like Frosta's Barbeque Sauce, Motrin IB, and Pepsi. She was even in music videos and print ads such as Cash Money's"I Need a Hottgirl," Southern Comfort magazine and Jet's Beauty of the Week. During this time, Consuella was also hired as part of the No. 1 rated CJ & Co morning radio show until Hurricane Katrina. She then moved to Charlotte in January of 2006 to work for CBS Radio holding down the #1 Quiet Storm show for three years called "Grindtime" on Power 98.
Consuella is now focusing on her other talents of acting, singing, and writing. She has performed in local theatre since the age of 14 and is currently in a play in Charlotte called Who's Crying Now. Consuella has been singing in church most of her life, but has branched out to sing live and in studio background vocals for several artists ranging from rap to gospel such as: Mia X, Partners N Crime, Royal Tee, Bishop Paul S Morton, and even Lionel Richie. Her first published writing was a poem she wrote in the 8th grade called "Mood Indigo". She is now a blogger and currently writing a book of memoirs.
Consuella's upbringing along with life experiences has shaped this once tomboy into the well-balanced, very talented, and sometimes quirky woman she is today. Keep watching, listening, and reading ... her best is yet to come.