click to enlarge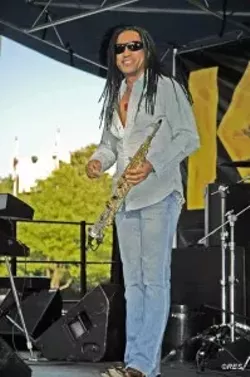 A date doesn't get cheaper than free. And that's just how much it costs to get into the Charlotte Sunset Jazz Festival.
This Saturday, you and your mate can pull out a cute plaid blanket and head to Symphony Park at South Park from 1 p.m. to 10 p.m. Some of the performers include: Marion Meadows, Matt Marshak, Bryan Anderson, 5th and York, Innertwyned, Unique Blend, and The Queen's Collective.
The smooth sound of jazz is a great way to get some snuggle and kissing time going on. Also, you can dance under the stars and see how much rhythm your mate is working with. And even though this is a cheap date, it's also a good place to take someone on a first date. And if you're trying to get some nookie, remember that saxophone rhymes with sexophone.