click to enlarge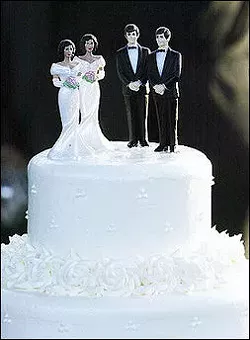 I have a soft spot in my heart for people who want to get married but can't. So when I saw that a same-sex couple beat the system with Skype so that they could share their love with the world, I couldn't help but smile.
Mark Reed, a board member for national LGBT group GetEqual married Dante Walkup, his partner of 10 years, without even leaving their home city of Dallas, a Time article has said. The wedding was officiated via Skype by a person in Washington D.C., where same-sex marriage is recognized, in what is called an "e-marriage." It's similar to the type of proxy ceremony that would take place if one spouse cannot be present, if they are for example, deployed with the military.

Although the actual wedding took place in their home city, the couple did have to travel to D.C. before the ceremony in order to obtain a marriage license.
At some point, we're going to have to get over stopping two people from getting married. With the GOP taking over the N.C. General Assembly, there is already talk of a constitutional amendment that would totally outlaw same-sex marriage. But the short-sighted politicians better think twice.
There are no existing laws against "e-marriages." Along with legislators in states that recognize same-sex relationships, Reed is working to have the statutes passed that recognize the practice.
Let's hope it passes.