click to enlarge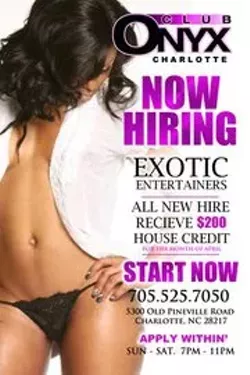 It's hard to find a job these days, but if you can work a pole or serve up a mean drink then Club Onyx is looking for you.
All new hires, (dancers) will receive a $200 house credit through the month of April.
So, how do you apply for a job at a strip club? You don't need a "written" resume —  just show up between 7 p.m. and 11 p.m., Sunday-Saturday.