click to enlarge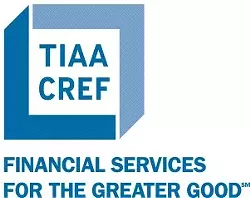 As we reported last week, there's a protest planned at today's TIAA-CREF shareholder meeting, which is being held here in Charlotte (it's usually held in New York City).
The whys behind the protest are complex, and many Americans — blame the media for this (really) — aren't totally aware of the issues fueling the situation.
To sum up, our country — and even our state -- diverts tax money to Israel, a country that is militarily occupying another one (Palestine), in part by paying its citizens to move into Palestine -- all while claiming it's not doing any such thing.
It's a big enough issue that we've got Archbishop Desmond Tutu, a Nobel Peace Prize and Presidential Medal of Freedom recipient, writing an editorial for The Charlotte Observer where he likens the situation to an "apartheid" and some Jewish groups purportedly planning to stage counter protests. Though, some Jewish groups, like Jewish Voice for Peace, are actually joining those protesting TIAA-CREF. Even peace-loving Quakers are in on the protest.
Those involved in the counter protest feel like it is an attempt to delegitimize Israel, and consider it a threat to the country's existence. Recall: The current state of Israel was created after World War II in an area that was populated by Palestinians. The world's leaders literally decided to take one group's land away and give it to another, though that is certainly an oversimplification. (Here's a Wiki on the conflict's timeline.); however, that's ultimately what happened and the two groups, Israelis and Palestinians, have been fighting ever since. But, it hasn't always been that way; the idea that they've always had it out for each other is a re-do on history and, in good news, there are plenty of people in both camps that get along and want to see peaceful resolutions to their country's problems.
Israel's occupation of Palestine has caused all kinds of trouble and is often misrepresented by American media outlets ,which only further confuses the issues and tends to gloss over the reality that American tax dollars are being funneled into the controversy. So, while we're busy worrying about where all of our money goes and why we can't afford basic services for our own citizens, many would be surprised to realize that a lot of it is going overseas to fund such things in countries that have proven time and again that they're capable of taking care of themselves.
Money: This is where TIAA-CREF comes in; it's a financial company people invest in when they're planning for retirement. The company re-invests its clients' money with the aspiration of making a good return for their clients. Problem is, some of the companies they invest in are profiting from Israel's occupation of Palestine and the original protesters don't like that.
Here's what the protesters say about the company's choice of investments:
TIAA-CREF, the pension fund of choice for many of America's teachers, healthcare professionals and nonprofit workers, happens to be the target of the largest Palestinian human rights divestment campaign in US history. Thousands of TIAA-CREF shareholders want them to divest from companies like Caterpillar and Veolia that profit from Israel's illegal occupation.
So, that's it: The protesters want TIAA-CREF to rethink its investments.
Here's a little more about the protest:
On Tuesday, July 19th, retirement giant TIAA-CREF won't be holding its annual meeting in NYC as is its custom. Instead, in an attempt to avoid controversy, they have moved the meeting location to Charlotte, NC with none of the typical fanfare. Local activists will join shareholders who support divestment are flying in from around the country to attend the meeting in Charlotte, NC. They demand to be heard and will give a press conference out front.

And those who can't make it? Well, there will be 20 simultaneous protests at TIAA-CREF offices across the country and in cities including: New York City, San Francisco, and Washington D.C. (Learn more at WeDivest.org/July19).
If you'd like a little more background on the Israeli-Palestinian conflict, check this out: