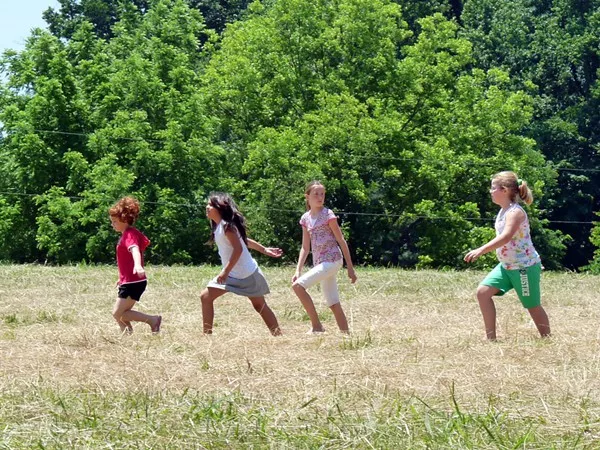 From the CLC's annual meeting, 2009
Another rose for their portfolio: The Catawba Lands Conservancy, now in its 20th year, has conserved 77 acres near the Stowe Botanical Gardens on Lake Wylie.
Read more about how the Catawba Lands Conservancy came to be, how it's grown, and why its work is important to your health in this month's Charlotte magazine article, "This Land."
Here's more about the organization's latest acquisition:
Catawba Lands Conservancy has completed the permanent preservation of 77 acres near the Daniel Stowe Botanical Garden on Lake Wylie, providing a protective buffer of more than 2 miles of shoreline. The acquisition marks the beginning of a partnership between Daniel Stowe Botanical Garden and the Conservancy, lead agency for the Carolina Thread Trail. The parcel of land, known as Seven Oaks, will host a 2.3 mile waterfront segment of the Carolina Thread Trail, connecting with the Garden. The trail is slated for completion within the next year and will ultimately become a bridge to segments of The Thread in South Carolina and north to existing trail along the South Fork of the Catawba River.

The Seven Oaks property is wooded natural area that serves as an important wildlife corridor and also provides a natural filter for water draining into Lake Wylie, the drinking water source for several communities including Belmont, NC and Rock Hill, SC. Public access through The Thread will provide a recreational and educational amenity for the region, complementing and extending the natural areas of the Garden and its new Meadowood Walk.

"My family and I are so pleased that this beautiful property will remain natural and be accessible to Gaston families and visitors," said Harding Stowe, President of the Daniel Stowe Botanical Garden Foundation. "The connection of the Carolina Thread Trail with the Garden is very much in keeping with the legacy that Daniel Stowe sought to leave in our area."

The acquisition of the Seven Oaks property was made possible through a generous donation of a portion of the purchase price from the Daniel Stowe Botanical Garden Foundation and by a grant from the North Carolina Clean Water Management Trust Fund (CWMTF). CWMTF has been an instrumental funding partner to the Catawba Lands Conservancy. In addition to Seven Oaks, the Conservancy has closed two additional transactions this year with CWMTF funding, the Springhaven property in Gaston County and Pharr Preserve in Cabarrus County, for a total of 566 acres of preserved stream and river corridors.