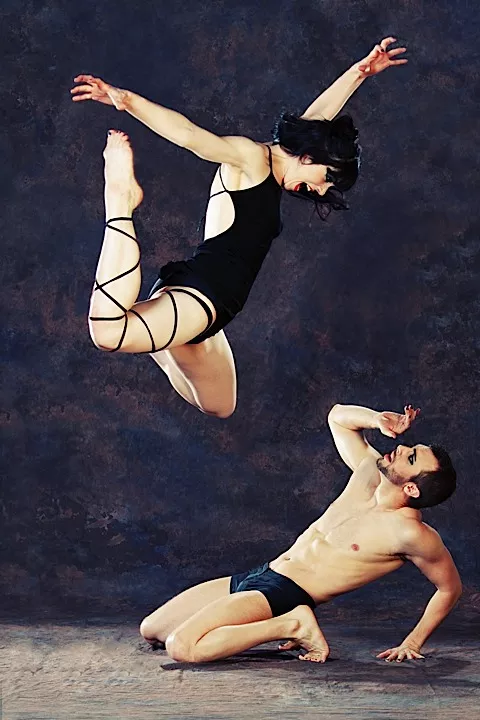 Tom O'Brien
Dancers from Viscera Dance Theatre
If you see some dancers from Viscera Dance Theatre doing their thing outside of Duke Energy's shareholder meeting this morning, know that they're not just trying to entertain you ... they're protesting the company's planned merger with Progress Energy.
Here's more from their press release:


Viscera Dance Theatre's mission is to engage in performance opportunities that bring attention to the importance of vital environmental concerns and the powers that contribute to the decline of the natural world.

Duke Energy will be hosting a shareholder's meeting at 10:00 am at 526 S Church Street to have an election regarding its merger with Progress Energy. The two corporations have already filed paper work with the state to request the creation of this energy monopoly. Upon acquiring Progress Energy, Duke Energy will become the largest energy company in the nation. They have already begun using strong arm tactics to raise rates, diminish reliance upon renewable energy resources, and push forward building projects that are neither safe nor economically viable. Viscera Dance Theatre will be present to perform street theatre that opposes the activities of the two companies, and will be visible to the shareholders as they arrive.
The event will begin at 9:30 A.M., so as to already be in progress as the shareholders arrive.

Jim Rogers, the CEO of Duke Energy, purportedly opposes the collection, processing, and use of fossil fuels, saying of mountain top removal, "If I were king of the world, I would eliminate the practice." He claims that the reason he does not stop the destruction of the natural environment is because the state of North Carolina requires the devastation in order to keep the cost of electricity down. (see: http://www.firstrain.com/industry/diversified-utilities/2011/05/06/jim-rogers-utility-legislation-duke-energy-diversified-utilities-8/)

Viscera Dance Theatre's repeating skit will feature Jack Kirven and Annie Vereen as conjoined, pig-faced twins devouring resources from a trough of dirty money, coal, and plant materials. The performance shines a light on the greedy and abusive practices that a merged corporation would perpetrate against the people, resources, and climate throughout the nation.