Filmmaker Ti West's most recent picture, The Innkeepers, mixes classically creepy frights with modern panache. Set in the Yankee Pedlar Inn, believed by many to be one of New England's "most haunted hotels," the movie features Claire (Sara Paxton) and Luke (Pat Healy), two employees determined to discover proof of the hotel's haunted past before it shuts down for good.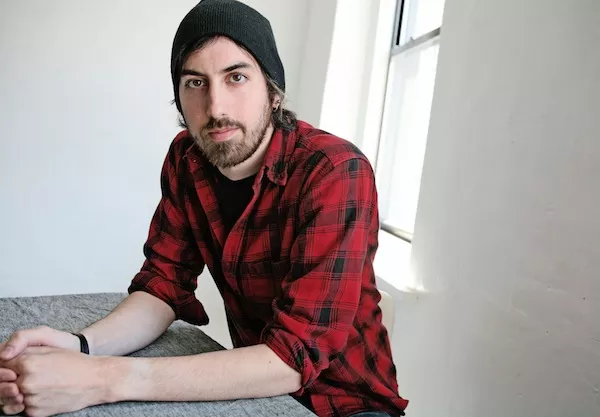 To coincide with the movie's release today on Blu-ray and DVD (read Matt Brunson's review here), West recently took time out to rap with CL about his movie.
A native of Wilmington, Delaware, West attended New York's School of Visual Arts while developing his first feature film: 2005's The Roost, a '70s-style horror story about several teenagers who find themselves stranded on a mysterious farm overrun by vampire bats and zombies. His next movie, 2007's Trigger Man, was a thriller about three friends from the big city who set out on an ill-fated hunting trip in rural Delaware.
West added cinematography to his roster of duties for Trigger Man, in addition to the film's writing, editing and direction. "Writing, directing, editing - it's all just filmmaking to me. I don't really compartmentalize it," says West, who meticulously crafts every aspect of his productions.
In 2009, West directed his breakthrough hit, The House Of The Devil. Set in the 1980s and concerning a babysitter who discovers that her eccentric clients are plotting to use her as part of a Satanic ritual, the film became an instant cult item for its homages to classic horror of the 1970s and '80s.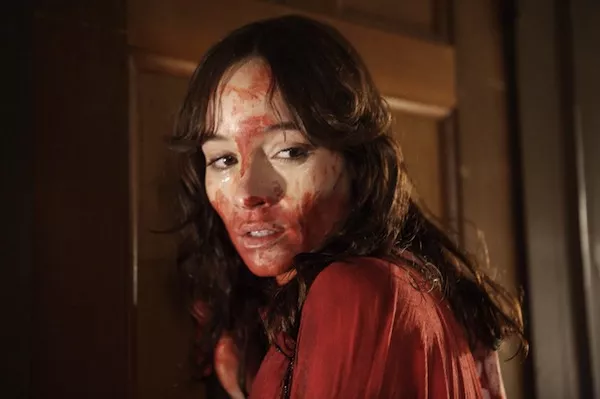 While shooting The House of the Devil in Torrington, Connecticut, West and the crew stayed at The Yankee Pedlar Inn. "I thought it was a very odd place," remembers West. "You usually stay at some Best Western on the side of the highway because you're looking for the cheapest place possible, but the Yankee Pedlar was close to our location."
West and the crew experienced many strange occurrences during their time at the inn. Light bulbs would burn out with alarming frequency. Television sets would turn off and on at random. "It was really an overall vibe - like someone was in the room with me, watching me. I'm a total skeptic, but I've never felt that way in my life. Ever."
When West later decided to write a traditional ghost story, he recalled his times at The Yankee Pedlar. "We kind of lived in a haunted hotel for a couple months," he says.
West wrote the script for The Innkeepers specifically for the three-story hotel in Torrington and gambled on the fact that the owners of the Yankee Pedlar Inn would allow him to shoot there. "If they had said no, there would be no movie. It's not a movie that could have been made anywhere else."
West selected room 353 as the film's haunted centerpiece for purely technical reasons. "It was on the third floor at the end of a long hallway - perfect for dolly shots." After shooting was wrapped, he discovered something interesting about that particular room.
"The room I picked for technical reasons to be this ground zero for haunted activity turns out to be the most haunted room - that's a strange coincidence," says West. "A lot of stuff like that adds up after a while and you just want to get out of there."
When asked why he makes movies, West answers immediately. "It's the creative outlet that makes the most sense to me. I can draw OK but not great, I can play music decently, but I've got the most confidence in my filmmaking. It's what's bottled up inside that needs to get out."
West cites filmmakers like Ethan and Joel Coen, Stanley Kubrick, Steven Spielberg, Terry Gilliam and Roman Polanski as influences for their cinematic voices. "To me, that's what being a filmmaker is all about - having a clear, distinct voice."
As far as the horror genre is concerned, it's complicated. "As a kid, horror was this edgy, one-step-above-porno, 'you're not supposed to be watching this' thing." But as a filmmaker, he recognizes horror as an experimental genre. "Under the guise of a horror movie, you can do pretty much anything you want. It offers the total freedom of the filmmaker. Unfortunately, very few people pick up on that."
After making six horror films in eight years, West is feeling a bit "genre'd out." "Horror has become this derivative, watered-down thing, which makes the job lowest common denominator-oriented and, in my opinion, boring."
Beyond The Innkeepers, West's slow burn, suspenseful style of filmmaking can be seen as part of the horror anthology, V/H/S, which premiered at the Sundance Film Festival and screened at this year's SXSW. While the film will receive a Video on Demand and Blu-Ray/DVD release, Charlotteans can look forward to seeing this spooky found-footage anthology in theaters this October courtesy of the Back Alley Film Series - the same outfit that brought The Innkeepers to town this past March.
West's upcoming projects include a vignette in another anthology film, The ABCs of Death, an original science-fiction thriller with Liv Tyler titled The Side Effect, an untitled werewolf comedy, and an adaptation of the Ben Winters novel, Bedbugs.
"The Side Effect has been creeping along for over a year now and it's going to cost a couple million dollars to build spaceships" he says. "The budget is hard because, if you can do a $100,000 found footage film then, yeah, that's a sure bet - but if you want to do an original sci-fi thriller, it's riskier - people are more stingy with their money."
As for Bedbugs, "I've started highlighting the novel," said West. "I'm going to sit down in May and really start working on it." Winters' novel is about a family whose move to an idyllic Brooklyn brownstone turns into a creepy-crawly nightmare.
"Will I direct it? Maybe, maybe not," says West. "Who knows, maybe I'll turn adapting novels into screenplays a career."
After West completes the numerous projects ahead of him, he plans on taking a break from the horror genre. "After all of these films, to sit down and write, 'she walks slowly down the hallway' is just so brutal. You can only do it so many times."
The writer/director/editor/cinematographer has made a promise to himself regarding his next original project. "When I sit down to write my next script, it won't be a horror movie."
(The Innkeepers arrives today on Blu-Ray and DVD from Dark Sky Films and MPI Media Group.)