Besides President Obama accepting the nomination Thursday night in Bank of America Stadium, here is what to watch for from the rest of the speakers during the three days of the Democratic National Convention in Charlotte. Some will - or should - come out swinging, and others will cement their places as potential Democratic presidential candidates in 2016.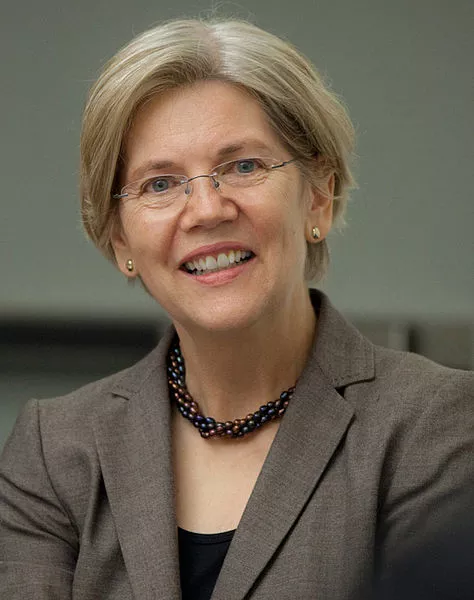 The dark horse herself, Elizabeth Warren
The future of North Carolina Democratic politics?
State Democrats are in a tough position. Even though they are hosting their party's national convention and Obama has made winning the state again a personal crusade, Democrats are probably feeling a strong sense of foreboding and doom.
Redistricting has ended the careers of congressmen Brad Miller and Heath Shuler. Mike McIntyre, who represents parts of Fayetteville and Wilmington, and Larry Kissell, who reps the district between Charlotte and Fayetteville, are two of the most vulnerable incumbents in the country going into November. Gov. Bev Perdue was too politically weak to run again against former Charlotte mayor Pat McCrory, and she dropped out late in the race, leaving Lt. Gov. Walter Dalton little time to mount his own effort. (Perdue's non-presence as a convention speaker spotlights her lame-duck status.)
Former Gov. Mike Easley and former Sen. John Edwards (who accepted the vice presidential nomination just eight years ago) have been driven from public life due to scandal. The state party itself was rocked by scandal last spring when its executive director became embroiled in sexual harassment allegations. And new district maps have Republicans poised to control the state legislature for the next decade.
So, the big questions going into the convention are: 1) How much fight do state Democrats have left in them as the fall election season nears? and 2) Who in the heck is going to lead N.C. Democrats into the 21st century once the dust settles?
Answers could come by judging the best performances of the North Carolina Democrats who will be speaking at the convention. The main winners for Democrats after state redistricting are congressmen Mel Watt, David Price and G.K. Butterfield, who have seen their turf strengthened with more Democratic-leaning voters, especially blacks. All three will take the stage in Charlotte during the week, along with lone N.C. Democratic U.S. Sen. Kay Hagan. Will one of them give a barnburner of a speech, ringing every bell in the arena?
Price, Butterfield and Watt have been in Congress a while, so it would be tough for them to break out as stars now. And Watt will have a fine line to walk being the congressman representing the host city. Despite his generally liberal voting record and membership in the Congressional Progressive Caucus, he is usually not one to adopt full-throated economic populism, especially with the powerful banks in his district.
Hagan, on the other hand, is relatively new to Washington and has remained a rather clean slate. She ought to give a rousing address that will cement Obama as the better choice, especially for women, than Mitt Romney. This is Hagan's big opportunity take up more of the spotlight.
Former Charlotte Mayor Harvey Gantt and former Gov. Jim Hunt also will address the convention. There will be a lot of tears from North Carolina delegates during Gantt's speech, since some locals remember what Gantt endured running against Republican race-baiter Jesse Helms during the 1990s. Gantt's story ties in well to Obama's emergence, considering that in many ways Gantt broke the modern color barrier of running in the South. Don't miss his speech. Bring Kleenex.
Then there is Walter Dalton, who is losing in the polls to McCrory in the gubernatorial race. He needs a game changer in the worst way, and there will be no greater opportunity than his speech to the DNC. We know he supports public education. We know he believes "great jobs grow from great schools." He won't have much time at the podium in Charlotte, so he needs to deliver a king-hell bastard of a speech that dramatically details the economic woes North Carolinians have felt in the last decade. He needs to get emotional and tell stories of folks from rural parts of the who are hurting. In short, he needs to get real.
2016?
Keep an eye out for the potential 2016 candidates for president. Vice President Joe Biden and U.S. Secretary of State Hillary Clinton are the early favorites to run. Clinton won't be in Charlotte this week, but Biden will speak at the convention. Also watch out for Maryland Gov. Martin O'Malley, Montana Gov. Brian Schweitzer, Health and Human Services Secretary Kathleen Sebelius and the dark horse herself, Elizabeth Warren of Massachusettes.
Though Warren has not even been elected to the Senate, she's grabbed headlines for her constant criticism of Wall Street. Remember, Obama hadn't secure his senate seat by the time he spoke at the convention in 2004. And we all know what happened four years later.