I get coupons in the mail often, and some will have a pre-printed note on them, such as one I recently received that reads: "Postmaster: Deliver 10/1 - 10/3. Coupon expires 11/12/12." The retailer is telling the post office to deliver the coupon to me in a timely manner, which gives me more than a month to use it. I'm undecided as to whether I'll make a purchase by sometime in November that will save me 20 percent.
Now, I'm not typically an indecisive type of person, say like the estimated 8 percent (or fewer, depending on the varying national polls) of Americans who are undecided about which presidential candidate they're going to vote for. It's actually comforting to know that, by now, more than 90 percent of likely voters have made up their minds.
What's discomforting, however, is to see how broken and dysfunctional the political process has become, in which too much is being done either too early or too late. Such is the case with this month's presidential debates.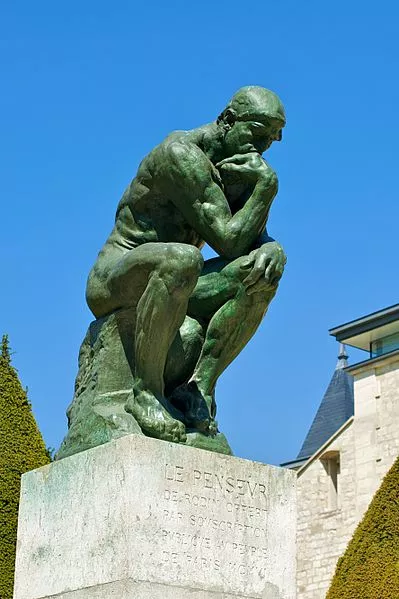 Decisions, decisions, decisions
The first of three debates between Obama and Romney was held last week and nationally televised on several broadcast and cable networks live from the University of Denver. After all the comments, accusations, and opinions they've made about each other for years, this was actually the first time Obama and Romney have met face to face since January 2008. I watched Wednesday night's debate and even organized a viewing party with my twin brother. I don't think I've seen a major television event as ass-backwards as this since LeBron James' "The Decision."
The Obama and Romney campaigns — and the political parties and action committees that support them —have spent more than $400 million on television ads since April, according to The Washington Post, and more than $1.1 billion combined has been spent on the campaigning process in all by the two sides. North Carolina, the precious battleground state that Obama won in 2008 by just 14,000 votes, is fourth on the list of states where the most money has been spent on campaign ads, with nearly $60 million having been doled out, behind Florida ($77 million), Virginia ($74 million), and Ohio ($72 million). With a month left until Election Day, nearly three-quarters of a billion dollars will have been spent nationally on television ads trying to persuade the 8 percent of undecided voters.
The presidential debate season has occurred in October, every four years, for decades. That is far too late since the campaign season now starts far too early, the presidential-nominating conventions now take place far too late (up until 1992, the Democratic National Convention, for example, used to occur by mid-July rather than early September like the 2012 DNC in Charlotte), and more money is spent on campaigning than ever before.
By the time the third presidential debate occurs on October 22 in Boca Raton, Fla., absentee and/or in-person early voting will have been underway in 49 of 50 states, with several beginning in the last week in September or first week in October. Absentee voting began in North Carolina on Sept. 6, and early voting begins here Oct. 18.
So it's hard to understand who Obama and Romney will be talking to during the remainder of these debates, when more than 90 percent of voters have already decided who they're voting for, and 35 percent of them are expected to cast their ballots early. I'll spread out all my coupons on the floor of my living room as I watch the next debate. I've got decisions to make.