If you happen to be one of the thousands of Charlotte-area drivers who spend an inordinate amount of time stuck in bumper-to-bumper traffic on I-77, and think there might be some relief on the way, well, think again. The truth is that you've got only a few days left to speak up before a contract is signed that, according to some analysts, will not only most likely fail to improve the situation, but will hit you in the pocketbook dearly, as well.
With that prospect, what's intriguing is that there hasn't been much in the way of a general public outcry about this yet. Instead, the region's first-ever "toll-lanes" construction project has caused a rather bitter split between what are otherwise political "bosom-buddies."
The I-77 high-occupancy toll-lanes project is due to become a signed, public-private deal by the end of the month, as North Carolina finalizes a preliminary contract with the Spanish construction firm Cintra Infrastructures S.A., in which existing carpool lanes on I-77 would be converted into what have been dubbed, in other states, "Lexus Lanes," meaning that only those willing and able to pay a sometimes hefty toll are allowed to use them, bypassing the rest of the still-clogged traffic. In this case, a $665 million project will stretch from Charlotte to Mooresville, and according to N.C. Department of Transportation projections, could cost $20 for a round-trip ride. But by the year 2035, that same trip is expected to rise to $20 - one way.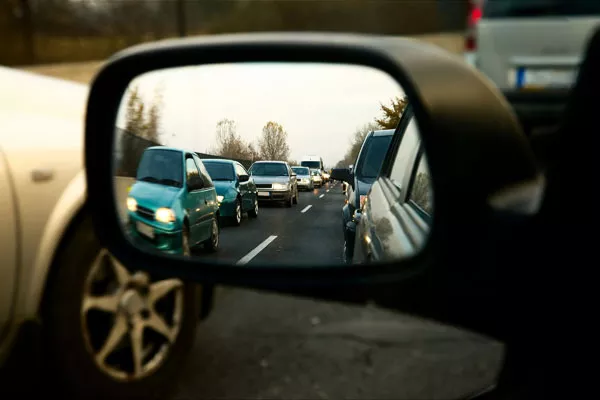 The organized opposition to this project has been small to date, but vocal and determined. One group, Widen I-77, has been meeting for over a year, trying to alert the general public as to the detrimental effects of the proposal. One of its leaders, spokesman Kurt Naas, has lately been urging a delay on the signing of the construction contract.
"This represents an economic catastrophe for the region," he told the Charlotte Observer, driving home the point that oftentimes most drivers in other parts of the country avoid toll lanes altogether, increasing the gridlock for everyone else, slowing down commute times, and increasing air pollution as a result of more time spent "idling."
Naas' group and others want the state to reconsider the toll lanes, in favor of building additional general-purpose lanes. One of the ironies of toll lanes is that, should they become "too" successful (despite some predictions that the high cost will keep most drivers away), the private companies that control them are required to raise the tolls even further - because their contracts with the state specifies a minimum average speed that drivers will be maintaining. In other words, if there are too many people using the toll lanes, drive-times for everyone would slow down, in which case raising the tolls would keep more people away from using them, thus making more room, and faster drive-times, for those who can afford the higher prices.
One of the most unexpected outcomes of the fight over the toll lanes, though, has been a split among conservative Republicans in North Carolina. Sharon Hudson, a recent candidate for the North Carolina House of Representatives from this area, and part of the group Lake Norman Conservatives, told me Wednesday, "If the general public knew what we knew about this, there would be rioting in the streets." She asserted that, "all roads lead back to [Republican House Speaker and U.S. Senate Candidate] Thom Tillis. He's supposed to be for more freedom, not less, for smaller government, not more government control, and this project takes the assets of the citizens and puts them in the control of a private company. And Tillis has been supporting this because, historically, the tolling industry has been very generous to the candidates it thinks will do what they want them to do - and in this case, that's Tillis."
The bottom line is that, when it comes to making your way through a clogged highway, party labels don't seem to matter. The dotted white line down the middle of the road is actually ... green. Either you have the money to play ... or you don't. And the clock's ticking on that contract.